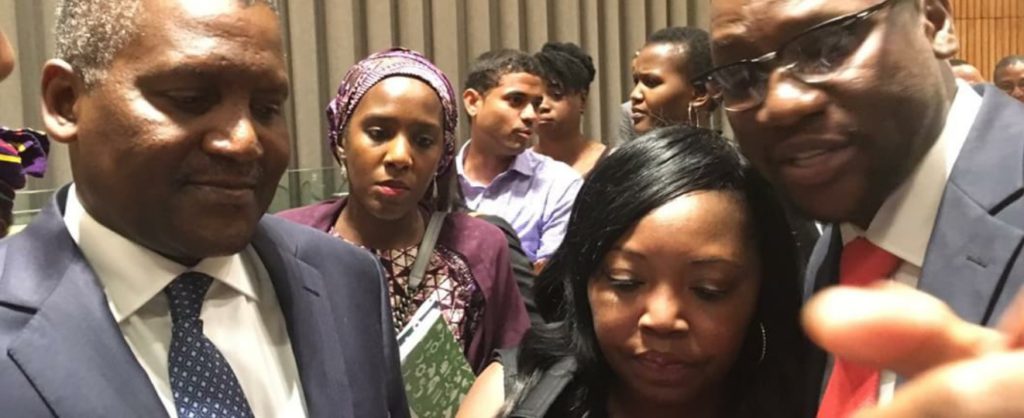 Africa's richest man, Aliko Dangote has slapped President Robert Mugabe with a demand for a lifting of his indigenisation laws which chop out foreign investment.
More than a year after Dangote met Mugabe in August 2015, there has been no movement whatsoever on his plans, suggesting the businessman's attitude against the President and also following a September meeting in the United States with ThisFlag Pastor Evan Mawarire the latter who told Dangote not to invest in Zimbabwe.
Reports say Dangote has laid off his plans following that meeting with Mawarire in New York in September 2016.
This has emerged from the latest development which has seen Mugabe's government officials making frantic efforts to visit the tycoon to re-persuade him.
PIC: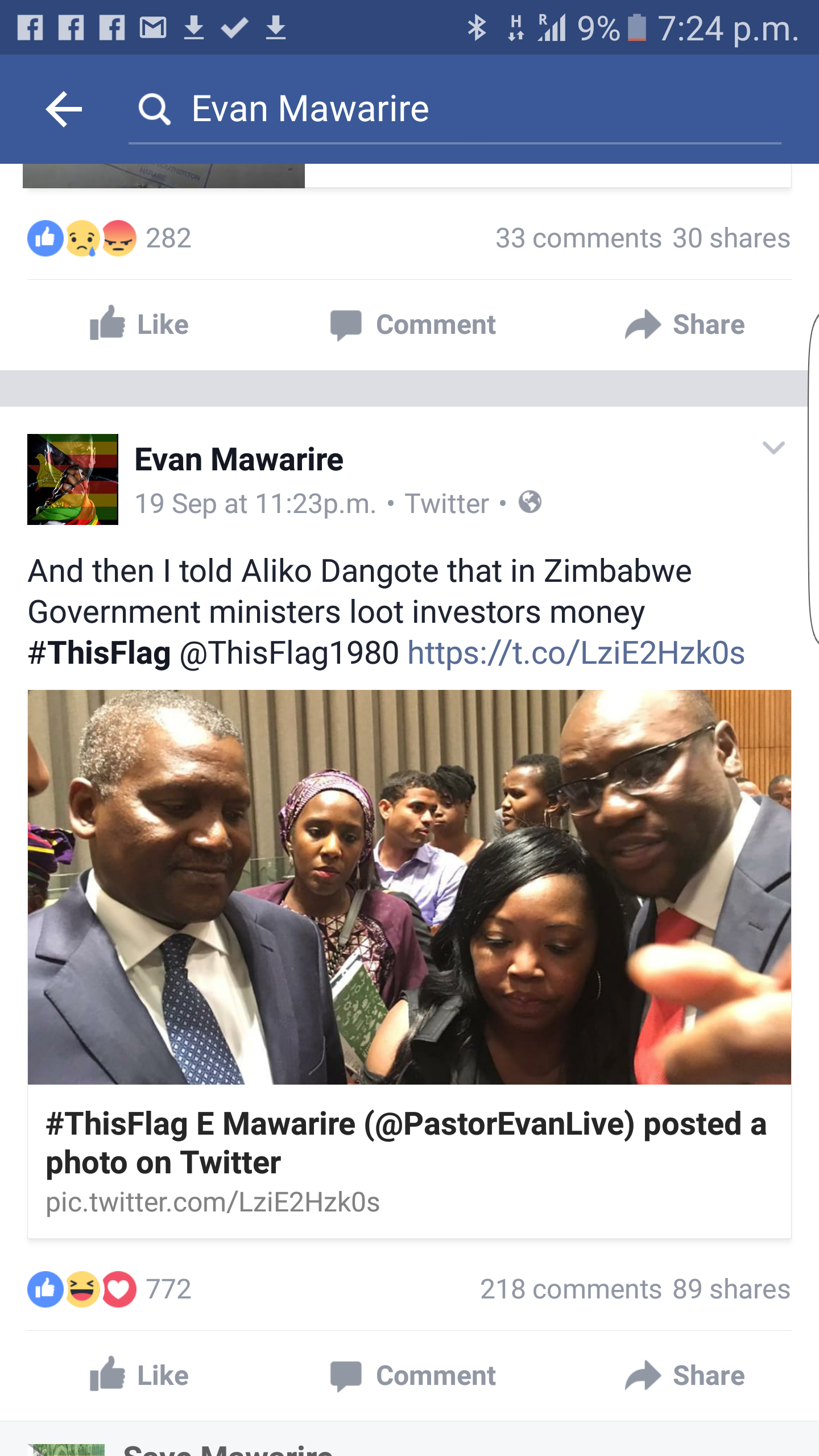 The state media reports that Mugabe has since sent off a high-powered Government team comprising officials from the Ministries of Macro-Economic Planning and Investment Promotion; Mining and Mining and Mining Development; Finance and Economic Development; Zimbabwe Investment Authority and the Zimbabwe Geological Survey, to go meet with MrDangote in the next two weeks.
The team includes geologists and investment promotion experts will in the next two weeks leave for Nigeria to meet Africa's richest billionaire Mr Aliko Dangote to put final touches to his proposed billion-dollar investments in Zimbabwe, the state broadsheet reported saying.
The state media says this development comes after Government addressed legal and technical obstacles around ease of setting up and doing business that had stalled progress on the project.
Dangote had made specific requests from Government, which includes exemptions from specific legal and regulatory conditions required to set up a business in Zimbabwe, the Sunday Mail authoritatively says.