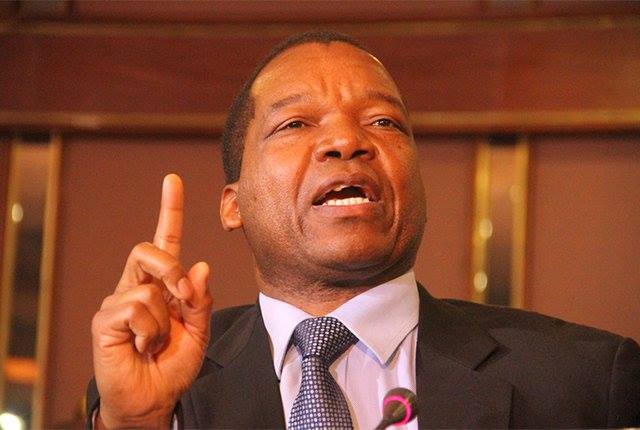 Reserve Bank of Zimbabwe Governor, Dr John Mangudya's resignation is awaited following the central bank boss' promise that he will resign if bond notes fail to resuscitate Zimbabwe's economy.

It is (2) two months after Mangudya declared that he will immediately quit. He said he would do this "because I would have failed the nation."
He made the remarks on the 4th November when he met members of #Tajamuka movement, after they petitioned him not to proceed with his plans to introduce bond notes into Zimbabwe's ailing economy.
Responding to  Zimbabwe Women in Politics Alliance (ZWIPA) founder Linda Masarira, Mangudya declared that he would quit as the RBZ boss if bond notes fail.
"I have high confidence in this measure we are taking. I know it will bear fruits. In the event the bond notes fail, I will surely walk resign and walk away from the office and leave someone else to take charge because I would have failed the nation," declared Dr Mangudya.
The central bank Chief added that skepticism surrounding the introduction of the bond note is solely based on the failure of the bearer cheque but assured the nation there was no need to panic. However with rising bank queues and fast dropping values of the bond note, Zimbabweans say that Mangudya has failed.
The leader of the #tajamuka group, Promise Mkwananzi at the time said as citizens would resist bond notes since they infringe upon citizens' rights.
"We had a discussion with the governor and he was trying to soften us but we can declare that we are going ahead with our demonstrations against the bond notes.
"What the government is doing is that it is holding the citizens at ransom by imposing the bond notes, but we are saying we have taken enough orders, we are definitely not taking this one," said Mkwananzi.
Meanwhile, Mangudya's cellphone was unreachable for comment at the time of writing. – 263Chat/Additional Reporting