"…she was escorted out through the back door and vanished into …London…"
Lloyd Msipa| I was one of the many people  invited to the International Think Tank, Chatham House in London, England to hear Dr Joice Mujuru, president of Zimbabwe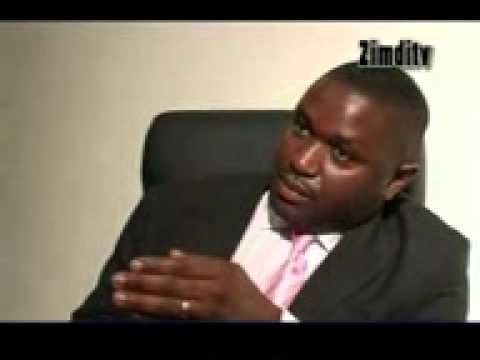 People First deliver her paper on the 6th of October. The discussion topic was – How opposition politics is changing in Zimbabwe. The meeting was chaired by the Rt Hon Sir Malcolm Rifkind, former UK Foreign Secretary between 1995 to 1997. The audience was  comprised of academics, politicians from Zimbabwe's different political parties, diplomats, activists and permanent members of the think tank who seemed keen to hear what former Mugabe's second in command had to say. I think I also noticed others who appeared to be former Zimbabwean commercial farmers who I suppose their own reasons for being there were land related. Outside the premises was a handful of demonstrators holding up placards with messages inscribed "Mugabe must go" to "Where is the 15 billion" and "Where is the Diamond money" amongst others.
So, the expectation from Dr Joice Mujuru was very high. After she delivered her speech there was a question and answer session of which upon conclusion, she was escorted out through the back door and vanished into the London night. It has taken me a few days to write this piece mainly because I needed time to think through what she said that night and the answers she gave to the numerous questions that were put to her.
First thing that came to my mind that night was a simple acknowledgement to myself, that indeed- Mugabe is definitely a hard act to follow. At his best or at the age Dr Mujuru is at now, Mugabe would have brought Chatham House down.  Dr Mujuru read her speech. The speech had all the right things written in there, but it was clear that she took no part in writing it. It was delivered with such mediocrity. The looks on the faces of some of the people in the audience was priceless. It was clear that she was indeed out of her depth in this role.
In the body of her speech she referred to all the right things that include respect for the Constitution, the new citizen driven opposition and the need for the new leadership that takes over from Mugabe to be young enough to bridge the "generational disconnect" in order for Zimbabwe to move forward. To drive her point home she pointed out that Mugabe and his two deputies, Emmerson Mnangagwa and Phelekezela Mphoko were too old to understand what was required to bridge this "generational disconnect." I was left wondering as to where she placed herself in this whole matrix considering she has been in government herself for over thirty six years. Can she honestly bring something new to Zimbabwe after thirty six years or should Zimbabweans of my generation be looking elsewhere for the salvation of our dear country?
The contradiction to her assertion to have young leaders was further contradicted as one looked at the Zimbabwe People First team members travelling with her. Literally all of them were re-cycled leaders expelled with her from ZANU PF. There was no visible new blood in her team; conspicuous by his absence was Sylvester Nguni, her number two whilst in government and until recently appeared to have been running the new political party.
The question and answer session that came after the delivery of her paper not only left many in the audience doubtful of her leadership abilities, but literally destroyed whatever zeal many had for her. Utmost in my mind as I listened to the way she handled the questions put to her was, how can someone spend thirty six years with Robert Mugabe in government, ten years as his number two and nothing rubs off? I was expecting her to have at least picked up on some of the etiquette that comes with being at the very top, how to handle questions and people in general.
How to answer questions, what to acknowledge and what to dismiss. For instance, the issue of "trust" was central to most of the questions that were put to her. She was asked several times why she should be trusted with the position of President and the term limits that go with it. Her only predominant response was "I am a mother trust me". – This did not go down well with the professionals in the audience. My friend next to me whispered, "yeah, but we trusted Mugabe and where did it land us?" She backed up her need to be trusted by referring to the fact that she was working with opposition leaders and therefore she was a trustworthy candidate. In my mind, I was thinking but Morgan Tsvangirai just changed the party constitution to appoint new Vice Presidents—so her reference to Morgan Tsvangirai was a bad one.
The evening question and answer session came to a head when she was pressed by the convener Sir Malcolm Rifkind if she accepted any responsibility for the decisions made by her government in the period she was Mugabe's number two. She refused to accept culpability, save to say "merely by association", but never through active participation. With this response I literally, I mean literally saw jaws dropping amongst the people in the audience. A hard sale indeed. How can a number two, a whole Vice president not be privy to the decisions made in cabinet and the politburo of which she attended religiously? The deception was not lost amongst the activists amongst the audience who quickly dismissed this apparent deception and demanded she tells them the whereabouts of Itai Dzamara in order for the country to move forward and possibly consider forgiving her for the roles she played in all the violations her government was accused of committing.
I was left thinking. Yes, she means well, but she is definitely not the one to lead Zimbabweans to the Promised Land. She doesn't have the right temperament and neither is she astute enough to lead. She came across as rudimentary and a simpleton. Surely with these attributes Mugabe or ZANU PF will have her for breakfast in the 2018 elections. I understand that before Chatham House she met a former Zimbabwe commercial farmer who previously owned the farm she owns now and she personally promised him compensation for the farm that she and her husband acquired. This was a fundamental mistake and as a war-veteran I would have assumed she would have known better than to negotiate over property leased to her by the State. This will definitely send the wrong message to the people of Zimbabwe whose, lest we forget was the primary reason they went to war on behalf of.
Yes, Zimbabwe is burning. Zimbabwe needs a Moses, but it is definitely not Mujuru. Someone suggested that she would do well if she finds relevance in the Zimbabwe socio-economic scene and not politics. I am compelled to agree. Zimbabwe needs a leader who will generate that young people connect. That leader will have to come from the relevant generation. Anybody in the sixties going forward is not what Zimbabwe is looking for. The Zimbabwe of today belongs to the current generation; the leader must come from there. The leader must not be a recycled individual or set of individuals. Considering where we have have been and were we want to go as a nation, I am left wondering if Dr Joice Mujuru will not prove to be a hard sale both domestically and internationally as she refuses to acknowledge her skeletons.