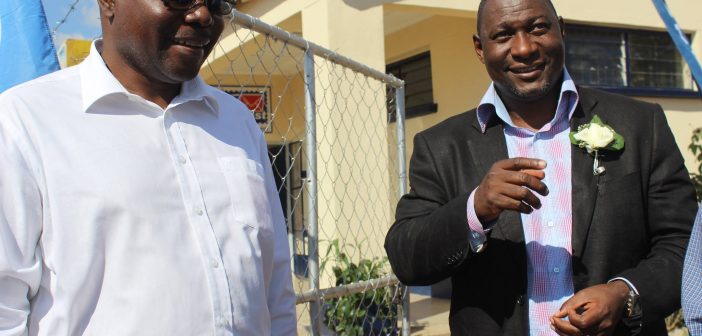 The CIO infested Post and Telecommunications authority (Potraz) has digi-bombed Zimbabwean villagers and other communities who were now accessing the internet through their cellphones.
Zimbabweans who cannot afford either computers or laptops, were now accessing the internet with many now communicating and catching up with their relatives across the world creating a healthy dynamic Zimbabwean community sharing ideas and updates. It also created side jobs and booming small to medium businesses with many starting venture innovations such as online auctions.
But that is now no more after Potraz moved to damage peoples' access to social network websites Facebook, Twitter, and Youtube.  Social network giant Facebook has since dropped on its Zimbabwe traffic in a first of firsts this year 2016, falling all the way behind the government publication, The Herald 's website.
Facebook at the beginning of the year ranked next only to Google, the Amazon company states. But now the world's largest social networking company ranks at number 43 on website popularity (Zimbabwe demographics). This means that there are now less local Zimbabweans on the social networking website than before.
ZimEye computer experts have found the total number of Zimbabweans on the internet to be no more than 90,000 per day.
This is all because Potraz's floor prices for voice and mobile data bundles proposed by Zimbabwean telecoms regulator, POTRAZ, have now been put into effect.
Econet Wireless Zimbabwe, the country's largest mobile network operator has been the first to make changes. It has adjusted its product lineup and unveiled a set of new tariffs for its bundles as well as the WhatsApp and Facebook bundles. As was anticipated the costs are pretty steep.
You can view the bundles by dialling *143# on Econet
With effect from the 11th of January 2017, the cheapest bundle of data (5 MB on a standard connection plus another 5 MB available on WiFi)now costs 50 cents.
$1 will get you 10 MB plus the bonus 10 MB on WiFi and the highest amount of data you can get (2.5 GB plus 2.5 GB bonus on WiFi) now costs $50.
Social Media bundles, that is the WhatsApp and Facebook bundles that have been the cheapest avenue for partial internet access have also gone up and from the looks of things are no longer pegged individually or as weekly or monthly offerings but are instead based on data usage.
The cheapest bundle is also set at 50 cents and it comes with 10 MB of data plus a 10 MB bonus. For $2.50 (which is close to what subscribers used to pay for month's access) you'll now get 80 MB plus an extra 80 MB on WiFi. (TechZim/ZimEye)