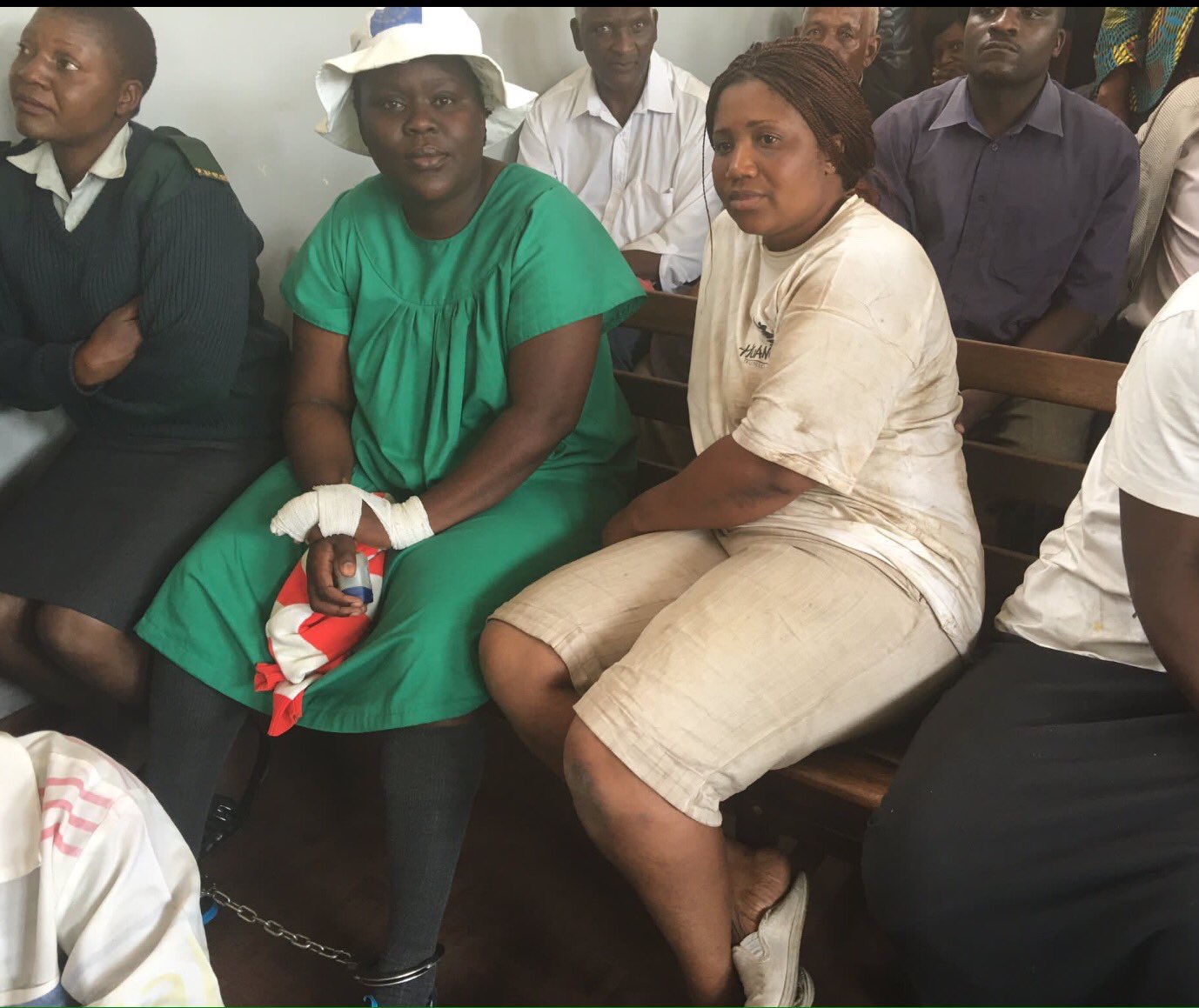 By Linda Masarira| Why are Christians in Zimbabwe tolerating injustice?
Justice is a central component to the character and kingdom of God. It is imperative to note that God is a God of justice. We must define justice through a biblical lens. Justice is about demanding our rights at the same time aligning with the God's kingdom. God hates poverty, abuse and prejudice. Poverty is an injustice thus we should care for the poor and fight for them to live better lives. Poverty in Zimbabwe is ZANU PF induced, Zimbabweans are naturally hard workers but have been reduced to nobodies by this evil regime.
Most people living in poverty will never be able to change their situation because they are prone to abuse by dictators, vulnerable and may never get an opportunity to do so. As Christians we have an obligation to help the poor (Isaiah 1:17 "Learn to do good, seek justice, relieve the oppressed, judge the fatherless and plead for the widow")and to make a difference everyday by helping the poor and marginalized persons in our country.(Deuteronomy 15:11 "There will always be poor people in the land. Therefore i command you to be open handed toward your brothers and toward the poor and needy in your land." )
At the heart of injustice is an abuse of power and only God holds power without corruption. We must align with Gods ways to be able to eradicate corruption and greed in our country. Zimbabwe is suffering from a systematic failure which is fueled by massive corruption and lawlessness. There is corruption in government, corruption in the legislature, corruption in the council, schools, banks and the church is not even spared. Why is the christian community silent???
Justice is central to God's character, to worship him without mercy and justice is to slight God.
People are quick to feel insecure and fearful because of our fallen human nature. This fear often leads to immoral and unethical responses, such as persecution, in order to squelch change. People resist change when God reveals the truth. The revelation I have is God's plan for Zimbabwe is involved with change. Change in practice not in speech. Change of leadership, change of mindsets and change of systems. The group of elite and corrupt persons including ministers, government officials and elite fraudsters who are benefitting from this lawlessness are resistant to change.
Moses, Hosea, Amos, Isaiah and Elijah were freedom fighters, they fought for justice and relieved the oppressed. Even Jesus taught about love and justice. Why are we not pushing and fighting for justice as Christians??? Inactivity indicates that we are in agreement and approve of whatever is going on in our country. If you are doing nothing to change your current status quo then everything is OK with you. Stop criticizing and stay silent and let those who can fight,fight. A decision to do nothing is still a decision. None of us can afford to waste time sitting around doing nothing.
God does not reward passivity and God helps those who help themselves. Zimbabweans have to make a choice, life or death, proper healthcare facilities or ill equipped healthcare facilities, jobs or joblessness, slavery(working with no salaries),etc.
I am calling on all Christians to do an introspection on their character, does it match God's character? If not why? Which spirit is operating in you that makes you fearful because fear is a demon. Fear is not an attribute of God. We were all made in God's image and its now time to wear God's armour and rise up in our masses and say no to injustice, poverty and lawlessness.
Your Sister In Christ
Linda Tsungirirai Masarira