Mnangagwa Buys 30% Shares In NewsDay
President Emmerson Dambudzo Mnangagwa will soon become a media proprietor by acquiring a stake in private Zimbabwe newspaper Alpha Media Holdings Group owned by Trevor Ncube.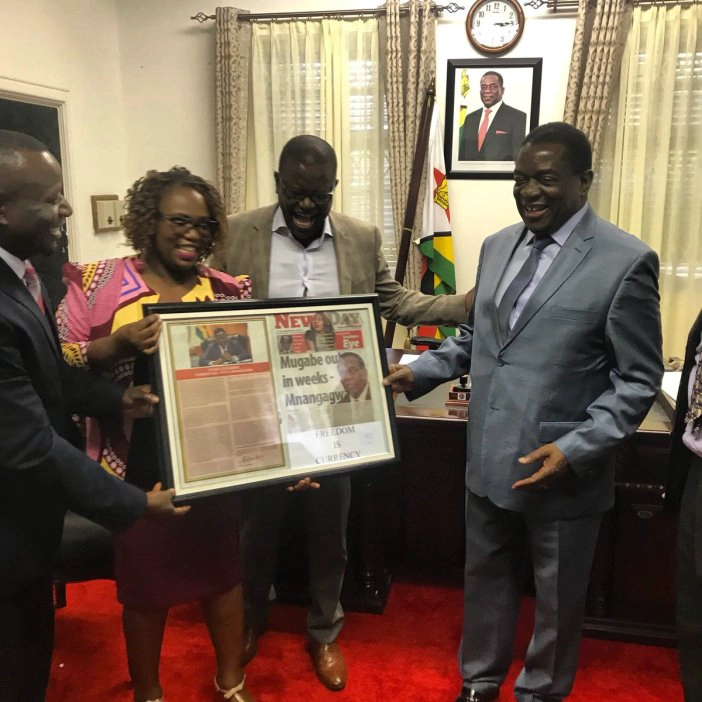 Insiders have revealed that a 30% stake in the group will be controlled by Mnangagwa through his son-in-law Gerald Mlotshwa.
Ncube has been highly critical of the government and Mnangagwa's use of a proxy to represent his interests in the group is to evade public resentment over the deal.
The president, who recently appointed Trevor Ncube as his advisor thought as a new partner he would influence editorial independence at the stable.
Whether newspaper group will retain its editorial policy remains to be seen as the deal as already claimed a long serving editor Dumisani Muleya who announced his departure from AMH yesterday.
Muleya was effectively forced out and Faith Zaba is tipped to take over as the new investor has specifically demanded.
Zaba has very strong personal links with Mnangagwa .Sources revealed that despite Ncube being an advisor to the president, he used Zaba as the link to work his way to the head of state.