Parliament Wants To Know Source Of Circular Declaring That RBZ Will Interfere With Nostro Accounts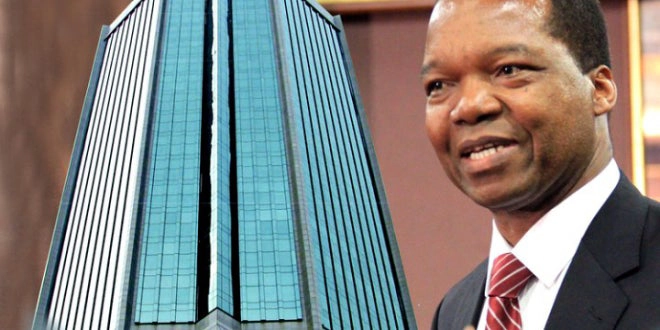 Paul Nyathi|PARLIAMENT yesterday grilled Bankers' Association of Zimbabwe (BAZ) president Webster Rusere over a circular which was recently leaked on social media by one of their members announcing that the Reserve Bank of Zimbabwe (RBZ) will control withdrawal of foreign currency from people's nostro accounts.
The circular meant to guide bank branches on the Terms and Conditions which were set by the central bank, the Reserve Bank of Zimbabwe when organisations pay workers' salaries in USD.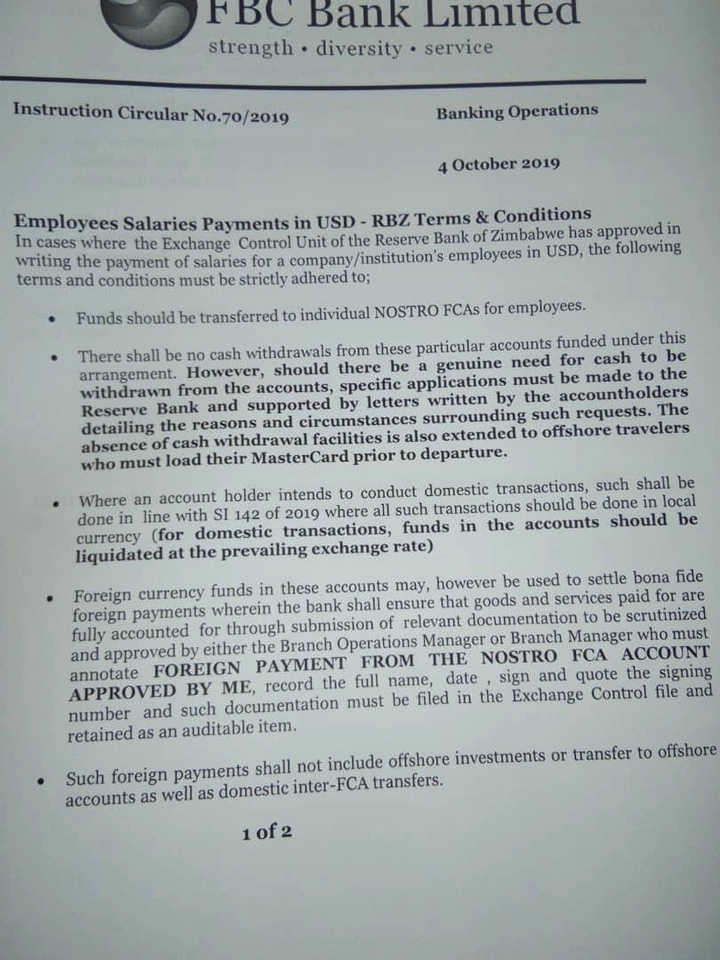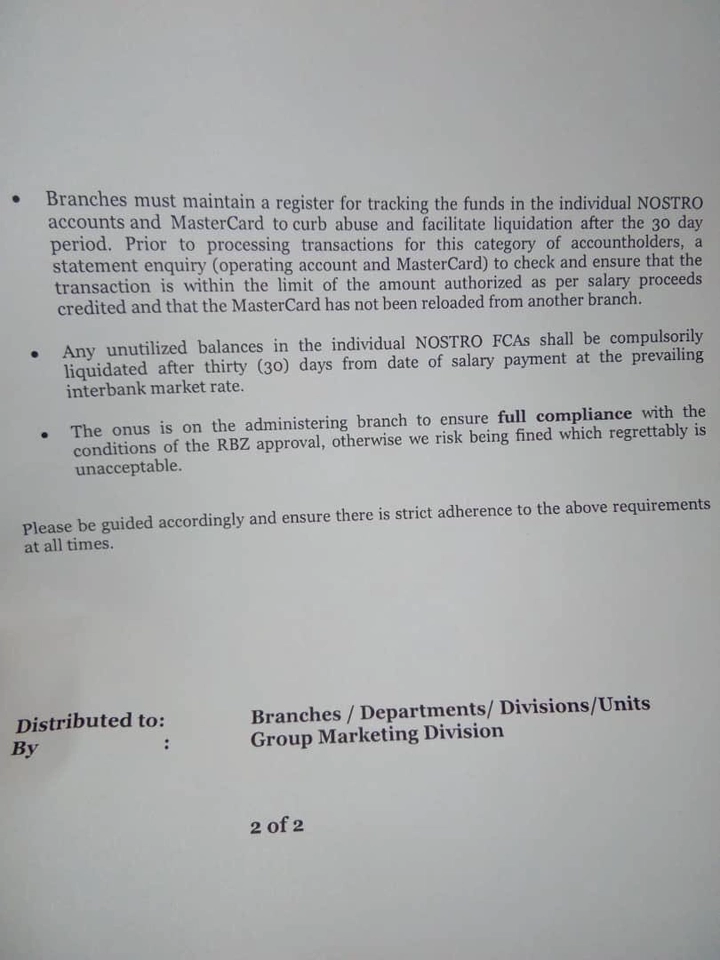 Rusere had appeared before the Felix Mhona-led Parliamentary Portifolio Committee on Budget and Finance to speak on the 2020 budget proposals.
Mhona said the internal memo had caused a lot of panic among nostro account-holders.
Last week, the leaked internal memo from a commercial bank revealed that the RBZ had instructed banks that Zimbabweans employed by exporting companies and who earn their salaries in foreign currency will now have their money converted into local currency, or only withdraw in forex after applying and getting approval from the central bank.
"This circular that found itself on social media was an internal circular for a bank and it was commenting on approval for certain requests made by some companies, and it only referred to foreign currencies funded by export proceeds and does not relate to free funds," Rusere said.
"This was an internal circular meant to guide on some conditions of approval, but unfortunately people chose to read one line which talked of disposal of those foreign currency assets. It does not relate to free funds," he said.
The Reserve Bank of Zimbabwe has dismissed rumours that it will raid citizens' Nostro accounts. This follows a leaked memo from FBC bank that highlighted the RBZ's new policies on Nostro accounts.
Under the new regulations, Nostro Account Holders can not withdraw their money in USD at will but have to seek special permission from the Central Bank,Secondly, Nostro Accounts balances will be liquidated at the Interbank rate after 30 days from date of receipt. The latest regulations have been slammed by Zimbabweans as illegal and in violation of the constitution.
The Reserve Bank of Zimbabwe would like to dismiss the social media reports suggesting that Nostro Accounts will be raided by the RBZ and Ministry of Finance and Economic Development.
This assertion should be dismissed with the contempt it deserves. There hasn't been any change in the operation of Nostro Accounts.
The Central Bank is not new to flip-flopping as in the past,they assured citizens that Bond Notes and USD were at par only to shift goalposts two years later with accounts now denominated in ZWL and no compensation for lost value.
Last week the RBZ banned Mobile Cash in and Cash Out only to rescind their directive after 48 hours following a public backlash.