South African NPA Not Sure Of What Zuma Is Scheming Against It In Corruption Case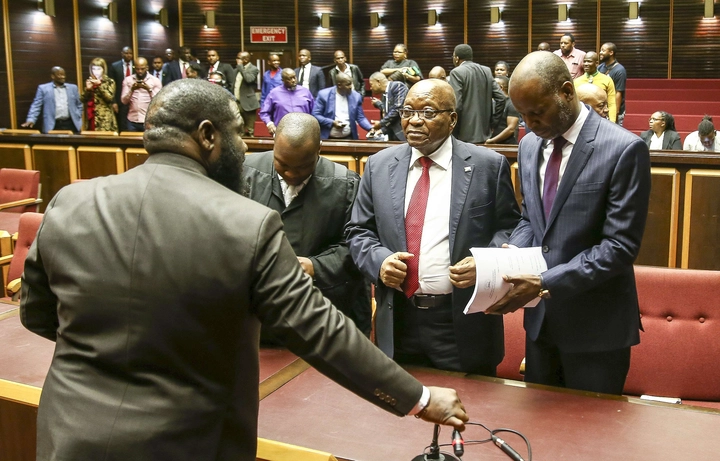 The National Prosecuting Authority (NPA) is in the dark on former president Jacob Zuma's next legal move regarding his corruption charges.
Zuma is facing a litany of corruption, fraud and money laundering charges stemming from the late 1990s multi billion arms deal where it is alleged he received bribes via convicted Durban fraudster, Schabir Shaik.
The NPA's spokesperson in KZN, Natasha Kara, told Independent Media on Sunday that the authority will just go to the Pietermaritzburg High Court on Tuesday and see what transpires.
"The matter has been set down for the trial from 15 to 18 October. We will have to wait for Tuesday to see what will transpire and how the matter will proceed," Kara said.
On Friday a full bench of the Pietermaritzburg High Court, led by Judge Bhekisisa Mnguni, working with Judges Thoba Poyo-Dlwati and Esther Steyn, ruled that the prosecution of Zuma must proceed.
Zuma had applied to have his charges quashed, citing long delays and political interference as his reasons.
The NPA has always maintained that it was ready to continue with the prosecution after reinstating the charges against Zuma in March last year, shortly after he was recalled as the country's president by his party, the ANC.
While Zuma is mum on his next move, his nephew, Inkosi Siphiwe Zuma of Impendle in the KZN Midlands where the Zuma clan originated from, said his uncle should appeal the ruling.
According to Simphiwe Zuma, the Zuma clan he felt his uncle would not win the case as its outcome was predetermined.
"You cannot continue with such a case if it is clear that there are people who are hellbent on destroying Msholozi (Zuma)," Simphiwe Zuma was quoted as saying by IOL.
Jacob Zuma's lawyer, Advocate Daniel Mantsha, did not respond to queries about their next legal move on the matter.