Teachers Demand US Dollar Payments For Invigilating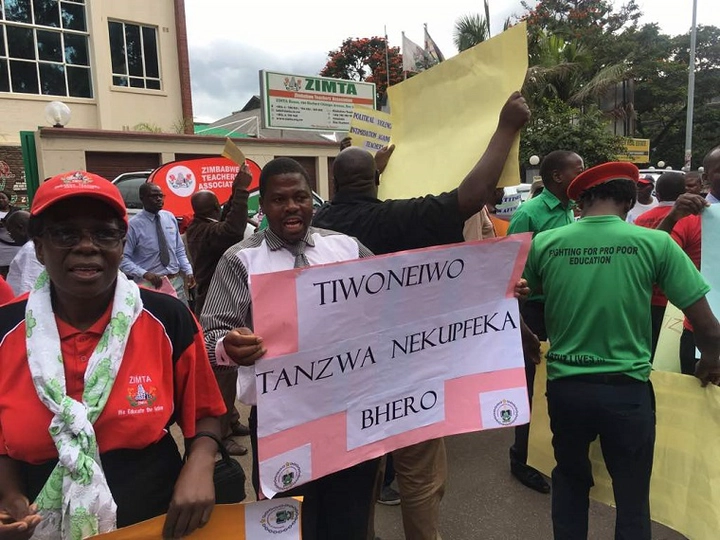 Zimbabwe teachers unions today said the government should pay invigilators of the on-going third term national examinations allowances pegged to the United States dollar.
While Grade Seven students already finished writing their final examinations, ordinary and advanced level students are still in the process.
The teachers unions say government, through the Ministry of Primary and Secondary Education and the Zimbabwe Schools Examinations Council, had earlier this year committed to payment of the allowances before new currency reforms were ushered in later in the year.
But as examinations had already started, the government was yet to make its position clear on the matter.
Teachers unions said they want to be paid US$7 per hour for invigilating practical tests and US$5 per hour for other examinations.
The official exchange rate is currently pegged at 15.3 to the greenback.
"What the teachers are requesting is not outside the examination cycle as other players, such as exam markers, items writers and cluster heads, are already being paid similar allowances," the teachers unions said in a letter addressed to the Ministry of Primary and Secondary Education.
"We demand that this issue be treated with the urgency it deserves."
Five unions including the Zimbabwe Teachers Association, Progressive Teachers Union of Zimbabwe signed the letter.
Besides the examinations allowances, teachers are already tussling with government over review of their salaries which they also want linked to US dollars.- New Ziana