Losing Presidential Candidate In Dirty Divorce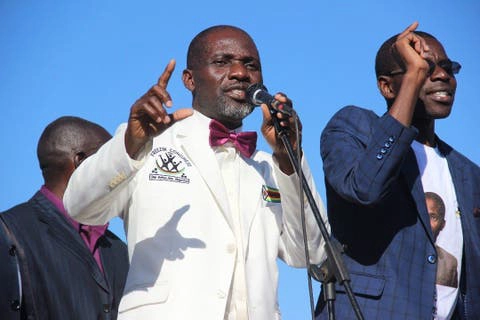 A losing presidential candidate in the 2018 harmonised elections, Joseph Makamba Busha, is involved in a divorce wrangle with his South African wife.
Busha owns a company called JM BUSHA Investment Group (Pty) Ltd which reportedly manages over R5 billion in retirement funds and was ordered by North Gauteng High Court judge to pay his wife, Nomakhwezi, R30,000 monthly maintenance pending a report by a family lawyer on child access rights and custody of their three children. Nomakhwezi alleged that Busha cut off their Wifi and Dstv:
Since he cut us off, it has been very tough. I had to seek relief from back home in KwaZulu-Natal even though he was still buying a few items for the kids. I have been a stay-at-home mom with the children.
Nomakhwezi is demanding R14,000 for food, R6,000 for entertainment, R4,700 for a domestic worker, R10,000 for clothing, beauty and haircare (R4,000), cellphone and landline (R1,000), data (R1,000), gym (R800), petrol (R3,000), magazines and periodicals (R500), parking (R300) and medical aid (R8,000) for a total of R69,000.
Busha is the leader of FreeZim Congress party and came fourth in the 2018 presidential polls behind Emmerson Mnangagwa, Nelson Chamisa, and Thokozani Khupe with 17,566 votes.