Grace Mugabe's Sister Ordered To Pay $137k To ZESA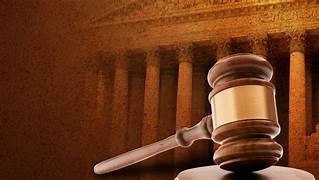 Former First Lady, Grace Mugabe's sister, Junior Shuvai Gumbochuma has been ordered to pay $136 638.04 to the Zimbabwe Electricity Transmission and distribution Company (Pvt) Ltd (ZETDC) being charges for electricity supplied to her by the power company.
In his ruling, High Court judge, justice David Mangota said Gumbochuma must pay the outstanding balance in terms of a Deed of Settlement which was made and entered into by the two parties.
"The defendant (Junior Shuvai Gumbochuma) shall pay the sum of $136 638.04 to the plaintiff (ZETDC) together with interest thereon at the prescribed rate of interest calculated from the date of issue of summons, to date of payment both dates inclusive.
"The amount shall be made in terms of the Deed of Settlement made and entered into by and between the parties. The defendant shall pay the plaintiff's cost of suit," he said.