Renaming Of Barbourfields Stadium "Peter Ndlovu Stadium," Raises A Major Debate.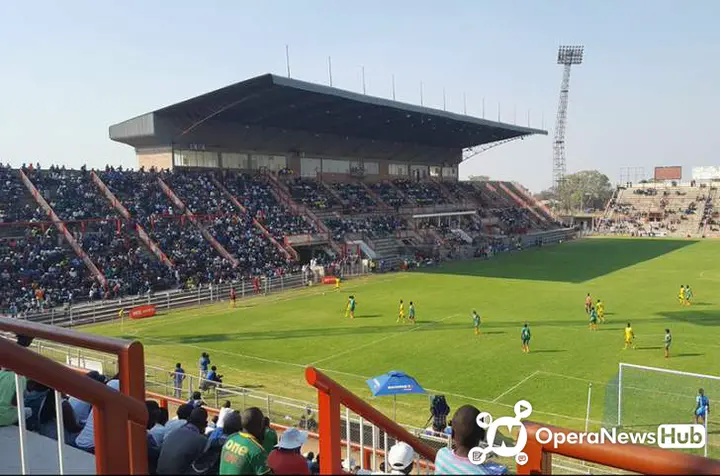 After veteran soccer coach Cosmas Tsano Zulu expressed his views about renaming Barbourfields after the legendary former Highlanders, Warriors and Mamelodi Sundowns team manager Peter Nsukuzonke Ndlovu, this has sent tongues wagging amongst supporters and soccer players across the country.
The following had this to say.
Former Highlanders goalkeeper who preferred anonymity had this to say ''. name changing Barbourfields stadium would not come good as the stadium popularly known as B.F, the ceremonial home of football which comes with memories and culture, its like someone who buys Orlando Pirates and wants to change its name. He went on to make references on Old Trafford, that because of culture and memories it has not been changed to David Beckam stadium. The best we can do for him is maybe naming a certain stand e.g Mpilo End or VIP after him. Highlanders is a team of culture and history, so we don't change the name of the stadium, why him in particular? The name Barbourfields comes with lot of things, to the opponent's teams it brings fear, to the Bosso supporters it brings hope and solace. We can't honor our legends by doing the wrong thing, of course it's good to honor our legends…'' voiced the shot stopper.
Sjabuliso Nyathi, AKA Sjega , a Bosso diehard fan based at Jotsholo had this to say ''….why Peter Ndlovu, whats there in him? How about British Mloyi , Rahman Gumbo, Rambo Sibanda to name but a few, after all Peter has not done anything for Highlanders to deserve all this except organizing a friendly match between Highlanders and Mamelodi Sundowns. If they want to honor Peter Ndlovu let them build a new stadium and name it after him like what happened with Moses Mabhida stadium.
Meanwhile one Paul Ndlovu Sibanda who hails at Meadowlands Zone 10, Soweto is of the idea that the stadium should be named after the legendary Mamelodi Sundowns Manager. Actully he feels it should be named ''Nsukuzonke'' Peter's nickname.
One soccer player from Harare based Premier Soccer Leage team, feels that renaming B.F after Peter Ndlovu would encourage the young and upcoming players.
Yet one Titus Tembo AKA Mr T, who usually leads the ''Soweto Choir'' , feels that B.F can be renamed after any other player but not Peter Ndlovu, ''… B.F can be named anything but not Peter Ndlovu, fine I don't doubt he was one of the best players to dawn the black and white stripe but it just ended there, what contributions has he made for Bosso ever since he left the team, it was surely a stepping stone for him into the English Premier League and stardom but it just ended there…'' echoed Mr T.