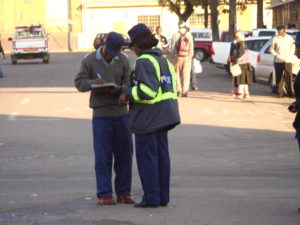 Three people died on the spot, while 12 others were injured when a Nissan Caravan they were travelling in burst its tyre, veered off the road and rammed a tree along the Gweru-Harare Road.The accident occurred on Thursday at the 249km peg around 9am, near the Gweru-Kwekwe tollgate. Midlands Police Spokesperson Inspector Joel Goko said the driver of the Nissan Caravan lost control of the vehicle when it burst its left tyre.
"The vehicle then veered off the road to the left side before hitting a tree. Two people died on the spot, one upon admission at Gweru Provincial Hospital and 12 others were injured," said Insp Goko.
He said the 12 injured passengers were taken to Gweru Provincial Hospital.
"We are calling upon the relatives of the people who were traveling in the Nissan Caravan to come and identify their relatives," said Insp Goko.
He said the names of the accident victims will be released once their next of kin have been informed.
Insp Goko urged drivers to be cautious on the roads. Recently, a report by Parliament said 85 percent of accidents in the country were caused by human error. MPs listed 12 other causes of accidents in the country that included the bad state of the roads, speeding, drunken driving, fatigue, use of cellphones when driving and going through red robots.
The use of second hand tyres, stationary and defective vehicles as well as stray animals on the roads, inadequate road signage and markings as well as lack of traffic enforcement were also cited.state media