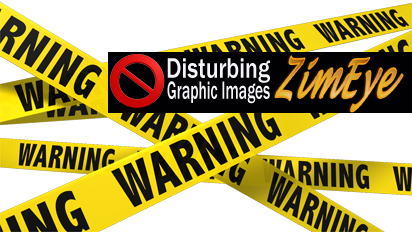 A WOMAN from Entumbane, Bulawayo, is in perpetual pain following a suspected botched operation conducted at Mpilo Central Hospital two years ago.
Ms Elizabeth Ndlovu (38) had an emergency operation conducted following a miscarriage after her brother assaulted her.
Her tummy has developed a strange looking bulge, which she says causes her excruciating pain. Ms Ndlovu says she was four months pregnant when her brother kicked her on the stomach resulting in the miscarriage.
"I was rushed to hospital after realising that I was bleeding and doctors said the baby had moved into the fallopian tubes therefore I had to undergo an emergency operation.
"Since then my life has not been the same, I feel pain and am always scratching on the operation which has bulged," she said.
Ms Ndlovu said she did not report her brother to the police, as she thought it was a "minor thing".
She says she only realised it was serious after the operation but family members urged her not to take it further.
The soft spoken woman says she is unable to fend for her two children as she used to do part time jobs around the suburb.
"I can't do anything now.  I used to go about washing for people but now I'm handicapped. I just feel weak," said Ms Ndlovu.
She fears there could be something wrong with her operation but has not sought medical attention due to financial constraints.
"I have not gone back to hospital because I don't have money. I am appealing to well-wishers to assist me with money to seek medical attention."
"I think I have to go for a scan to check what                          could be wrong with the operation and other things that could be done to get me out of this pain," said Ms Ndlovu.
Mpilo acting clinical director, Dr Xolani Ndlovu said: "When a patient undergoes a surgical operation, after discharge they are given a review date to assess whether there are any complications. There are immediate and long-term effects so if they are not immediate, a patient is free to come for further treatment."
He said no patient is turned away from hospital and advised Ms Ndlovu to go to the nearest clinic to get a referral letter to Mpilo for further treatment.
"If she comes, we are willing to assist her. People sometimes stay at home because of lack of knowledge," said Dr Ndlovu.
Last year, a woman from Pumula North suburb had her womb removed due to negligence by United Bulawayo Hospitals (UBH) doctors who left a piece of cloth in her womb after she gave birth at the institution.
Ms Idai Nyika said the cloth went undetected for about four months and the horror of what had happened to her was revealed through an X-ray examination, resulting in her womb being removed. state media