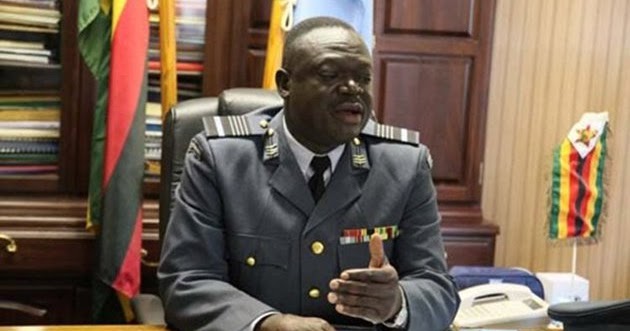 Staff Reporter | In what critics view to be a smack in Vice President Emmerson Mnangagwa's face, army generals have come out to oppose the Mnangagwa faction.

In recent weeks, army bosses were now working hand in hand with the Mnangagwa faction state media daily threatening to incriminate the (Gushungo – pun intended) G 40 group. They would issue regular statements favouring Mnangagwa and opposing the G40 with Gen Constantino Chiwenga at one time even threatening military action on people criticing Mnangagwa's Command Agriculture program. That development saw the military bosses even screaming out that politics follows the gun.
But Military bosses have since turned their heads Gushungo-wards voicing out the opposite, that they shall serve President Robert Mugabe and no one else.
The development follows after Mugabe was told by his wife, Grace to name a successor. He would then fire warning shots at the military against pushing for his ouster saying they had no right to interfere with the political processes in the country.
Commander of the Air Force of Zimbabwe Air Marshal Perrence Shiri has come out declaring to the state media that his boss is Mugabe.
"One of the legacies of the Air force of Zimbabwe since 1980 is subservience to political leadership," he said.
He continued saying, "we have co-existed with our politicians peacefully. We have complemented each other. Politicians give us direction, playing their role in mobilising people, while we concentrate on providing security to the people of Zimbabwe.
"You may have heard the history of other African countries where whenever there were difficulties, the military was manipulated by other countries to destabilise the situation or even overthrow a democratically-elected Government."
He went on: "We went through difficult phases, especially the Land Reform Programme, and earned ourselves a lot of enemies. Were it in other African or Third World countries, the military would have been used to destabilise the political programme.
"However, in Zimbabwe, we were together with the Government throughout the Land Reform Programme. We endured and succeeded. Look at what happened to (Kwame) Nkrumah of Ghana, (Patrice) Lumumba of the Democratic Republic of Congo and (Salvador) Allende of Chile. The military was used to dislodge them."
Air Marshal Shiri encouraged the Air Force and the general citizenry to remain patriotic in spite of challenges.
Last nite news report on ZBCTV newshour where Perence Shiri declared the army is subservient to civilian rule was a smack in Lacoste face
— mawarire jealousy (@mawarirej) August 12, 2017
"For example, we have gone through a very difficult patch of sanctions, and we know that as we go into the future, there will be a lot more challenges. However, as long as our people remain patriotic and professional, they will be able to tackle these challenges.
"Mind you, the situation may be vibrant; it can be dynamic, it can change. The nature of the threat can change. What is important is to have a flexible force, which can adapt, remain professional and confront the threat."
Lt-Gen Sibanda commended his charges for their patriotism and dedication to duty. "First, we must understand that for development to take place, there has to be peace so that people can go about their aspirations and achieve what they want. For Zim-Asset to succeed, there has to be peace. We are playing our own part in a small way in two clusters of Zim-Asset; the first one being Food Security and Nutrition.
"We continuously assist Government and Government ministries like the Ministry of Transport. We have a number of officers who are helping that ministry to try and get the National Railways of Zimbabwe going through technicians.
"We are also assisting the Ministry of Agriculture with Command Agriculture. We continue to engage in certain short-term support of various ministries, like the Ministry of Labour and Social Welfare, in grain distribution."