….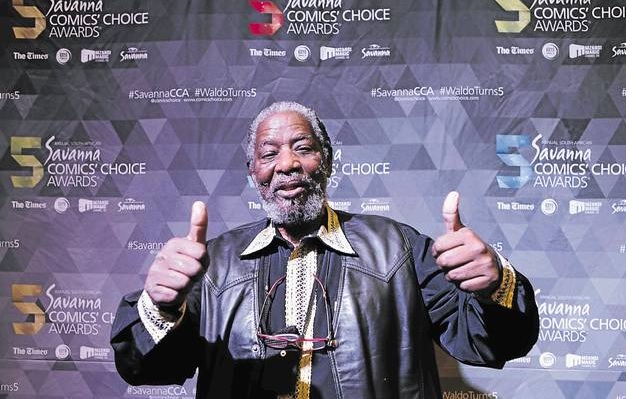 By Staff Reporter| Legendary South African actor and singer Joe Mafela has died.
gone so soon…Joe MafelaZimEye sources including the local police in Johannesburg reveal that the renowned actor died in a car accident in the city late last night.
Mafela is well known for his comic acts in the sitcom Sgud Snice where he acted as Sidumo a township lodger. He featured in several South African movies and television programmes which saw him grab several awards for his accolades.
Metro police spokeswoman Edna Mamonyane confirmed the sad development in a statement. She said Mafela was involved in a car accident at around 10pm on the M1 North between the Oxford and Houghton Road off-ramps in Johannesburg.
"We can confirm that at 21:45 on M1 North between the Oxford and Houghton turn-offs there was an accident between a Ford Figo and a bakkie which took place in construction zone. The Bakkie hit the Ford which caused damage to the left hand side of the Ford Figo. The driver of the Figo [Mr Mafela] was declared fatal by paramedics on the scene. His fatal condition may have been a medical condition that was brought in during the accident but an investigation into this is now underway," said Mamonyane.
A family member, Anthony Mafela also confirmed the news this morning.
"Sad news.. My Uncle Joe Mafela passed on last night," Anthony said.
Deeper details on his death were still coming through at the time of publishing and ZimEye.com will update our readers and contributors.