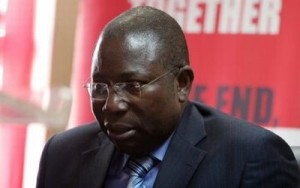 The Renewal Democrats of Zimbabwe (RDZ) President, Elton Mangoma would like to disassociate himself and the party from the social media scam that is circulating linking him to the provision of scholarships for students.
Mangoma's name has been mentioned in the scholarship scam despite that he is not in any way associated with it. The scholarship is bogus and fraudulent and students locally and abroad should not register anything with this scholarship. Therefore, anyone who suffers any loss of cash through this scam should not in any way hold RDZ and Elton
Mangoma responsible. There are no such scholarships from RDZ and Elton
Mangoma offices.
Please beware of this scam.
For more info please contact: 0718 924 189
Below is a message which has been circulating on social media…
STEM ORGANISATION
Stem Organization in conjunction with SafAids are giving out full time
scholarship to individuals in Zimbabwe regardless of their
circumstances. These are up to 8 year scholarships from O-level,
A-level up to University level. They are capable of sending you abroad
to universities in the western countries for free. These scholarships
are for those going to School or University this January 2017 those
who are facing difficulties in paying fees, e.t.c
Register your name now and sit back and relax as you get enrolled in
your school of choice internal or external. For more information visit
our offices in Mt. Pleasant, Harare, or WhatsApp 0718333538,
0736109454
Call: 0779309582
Email: emangoma@gmail.com
tranosmuzanenhamo8@gmail.com
eltonsteersmangoma@gmail.com
stemorganisation@yahoo.com
CREATING A WORLD OF EXCELLENCE