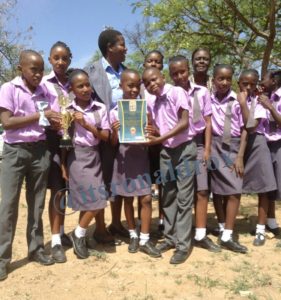 Marula Primary school is located along Bulawayo – Plumtree road, about 32km from Plumtree town. It is a medium school situated in a rural resettlement area, and has an enrollment of 400 pupils.
The school takes both boarding students and day scholars, but most of the children are from the local community comprised mostly of farm workers. Therefore most of these children have difficulties in paying school levies, meaning the school does not have enough money to cover all the necessary school activities.
Despite these challenges the teachers and children are working very hard academically and in co curricular activities and this has made the school to perform very well in Music.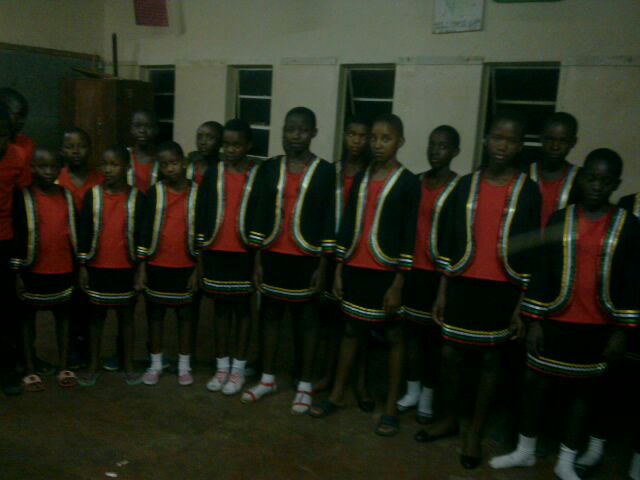 In 2014, the school choir came second in the province. After that they have consecutively represented Matabeleland South at National Competitions in 2015 and 2016. Appealing for assistance, Mrs Dube, the choir mistress said, "we face financial challenges, especially when it comes to buying choir uniforms, as other schools have beautiful uniforms which make them presentable in front of the judges. Therefore, we are appealing to well wishers out there to help our school choir, because we believe that if we can get this help we can perform much better.
We play Marimba. We also have percussion bands, and we feel that with enough required instruments our bands can do better because most of these children are talented." Last year we went through a hard time preparing for the national level competitions because we did not have adequate resources, hence our appeal for assistance."
Last year in the national competitions our choir came 5th out of 9, which was a great improvement compared to the previous year," recounted Mrs Dube.
Mrs N Dube can be contacted on the following number. 00263 785262959.
Those willing to donate, below is the school bank account.
Marula Primary School. Stanbic Bank.
Account No. 9140 0003 09892.