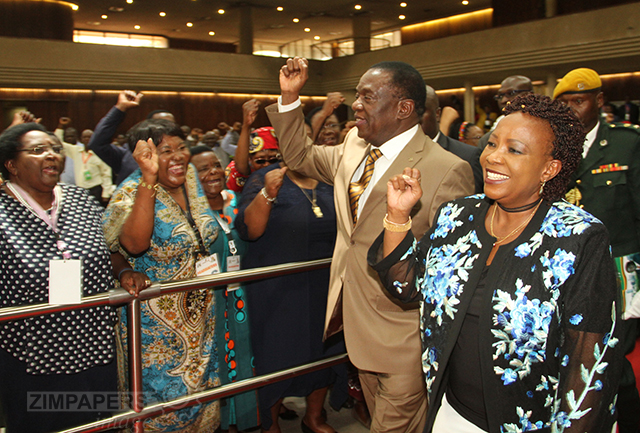 Ray Nkosi | President Emmerson Mnangagwa says he has the list of all those who have externalised money and will name and shame them should they not return it by March next year.
Mnangagwa was addressing the Zanu PF Central Committee.
The state media reports that Mnangagwa has extended the lifespan of the Central Committee members for the next five years so that they can stop jostling for positions ahead of the 2018 general elections.
Mnangagwa made the call at the Zanu PF headquarters in Harare while addressing the 107th ordinary session of the party's Central Committee for the first time as President and First Secretary of the party.
He said recent events in the party where procedures were not followed should not be allowed to take place again.
Mnangagwa also urged people not to take vengeance against people whom they allege to have been part of the G40 cabal but instead implored Zimbabweans to build the economy, to create jobs and also to improve on service delivery.
The Central Committee meeting is being held on the eve of the extra ordinary congress which is starting and ending tomorrow.
Tomorrow's meeting is not an elective one but is being held to confirm the elevation of  Mnangagwa to the post of President and First Secretary of the Zanu PF and also as the party's presidential candidate for the 2018 general elections.
The meeting will also confirm the expulsion of some members of the G40 cabal.