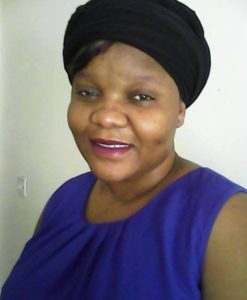 Edinah Ruvimbo Masanga |It is 5 July 2016 d-day eve, I have just finished making my supper. It is a simple traditional dish of sadza, beans and leaf vegetables. It is my second favourite comfort food after spinach in peanut butter sauce. Anyway, I cannot eat properly, I am very nervous. I have been tweeting much more than usual, encouraging my people to stay away from work and #ShutDownZimbabwe on Wednesday 6 July.
I am nervous because the regime is known to come up with creative ways and to stifle and crush citizen action against its dictatorship. But I have tweeted a lot anyway, and written a lot anyway. I want so badly for this to happen.
You see there was a genius in this stay away that made me become so passionate: Zimbabweans did not need a police clearance to stay away from work. There was another genius in that Robert Mugabe and his terrorist regime could not use tear gas, water canons or AK47's on people in their homes.
There was another profound genius in that for this government to exist they actually need to rule people and if the people say no who will the rogue regime preside over. Who will they use? Who will they urinate on?
On the morning of the D-day. (today)
I am up earlier than usual even though am not going anywhere. Am on a summer break. I love to drink lemon tea in the morning so I make myself a cup. Two sips and I pour it down the kitchen drain. It tastes overly bitter today, or is it that my taste buds, along with my brain, are overly sensitive today.
The nerves have not let go. All my devices are switched on but none of them are running any of my social media apps, not that I have been jammed no, but because I have turned them off. I a nervous, literally shaking. What if the people turned up for work, what if the people did not heed the call for their own liberation?
By 9 am my nerves have reached euphoric pitch. I decide to make something to eat. Not that I'm hungry, just an excuse to not check my social media – that is my morning routine – and find that we the people have been defeated again. I mix my rolled oats with water and put them on low heat to boil. I hope to wait for over thirty minutes before they are ready and have to confront my fear of checking the news all over again.
Before the oatmeal even began boiling I could not contain my anxiety and so I opened my social media only to be met with news of our victory as the people. Newsday, a newspaper that I trust, is telling me that Harare has come to a standstill. That Kwekwe could not be outdone too, koBulawayo the people have spoken loudly and that even in Mbare – normally a relentless hive of activity – no one left their homes today.
What does this say about the people at this point in time. Zimbabweans are are a very calm and peaceful people. Protest or noisy revolutions do not really succeed that much with them. Zimbabwe still has the highest literacy rate in Africa and the people tend to weigh pros and cons to everything and that is why violent revolutions have a minimum chance of succeeding. But when you come to them with a genius, peaceful way to stand up to the devil incarnate regime, they will heed your call.
The oatmeal is overflowing onto the stove. As I'm running around the kitchen trying to clean the mess and avoid smoke, the alarm sound freaks me out, my mood has changed drastically. I am hopeful. I am very hopeful of a freer, safer and secure Zimbabwe. I am hopeful that the people will not betray themselves by continuing to support the regime.