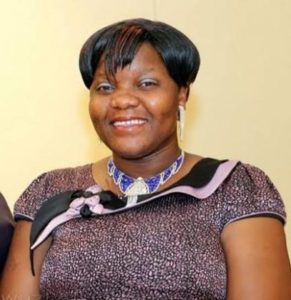 Edinah Masanga
|All Zimbabweans already know that Zanu PF is the most evil (morally naked) party no different from other terrorist groups around Africa. Most of us have never been able to say it loudly – at least for me I can now.
But of all their evil and manipulating tactics, I can't get my head around the fact that Zanu PF has the audacity to rub it into our faces the fact that they do not care about our freedom, well being and security. That they were actually marching against us citizens. Really? (Please insert my horrified frowning face here).
Their people were roaming freely through the city centre, undeterred, while in the poorest Harare townships protesters against the government were met with brutal force just a few weeks before.
This is the wake up call that we need as Zimbabweans that this party must be removed from power. They have privatised the country as theirs. Everything is done on their terms. Freedom is available only to them. That, my fellow Zimbabweans, is the definition of dictatorship.
If you didn't already know you were living under dictatorship then look no further. Here is evil personified in the form of rogue Zanu PF.
The absurdity and evil of it all is that police teargas killed children in Bulawayo and no one apologised for that. And no one will probably face justice for that. But we have them organising a march to rub it sore into our faces that they will do whatever they want, however they please, with the country.
There has never been a better time to rise as citizens against the Zanu PF government. Zimbabwe can never be ripe for a revolution more than it is now. We have had enough.
I was watching Pastor Evan Mawarire speaking on eNCA in South Africa and a statement got deeply entrenched in my heart, he said, 'a new player, a new force has entered into the political scene in Zimbabwe and it's the citizen'.
Since Mugabe and his party began messing up the country over a decade ago, I have never given up hope that we can in fact live a freer, safer and prosperous Zimbabwe sometime, somehow. And it is urgent now more than ever that we rise and show the evil government the door.
We have to start talking about the elections in 2018. What can we do to prevent electoral theft? I have never voted all my life but I regret that decision. I regret it because for all the elections since 2000 I watched the news for results announcements, hoping to see Zanu pf voted out of power but to no avail. But then now I realise, who was I expecting to vote it out if had not cast my own vote?
Zanu PF can never be allowed to preside over the people of Zimbabwe ever again. And the onus is on us to make sure that that doesn't happen. Everyone – and Mawarire's #ThisFlag citizen movement has shown that this is indeed possible – must take part in the politics of Zimbabwe. We must all have a say.
I urge you fellow citizens from this day that we must begin to erase voter apathy in Zimbabwe in preparation for 2018. And we now have an important tool on our hands, social media. Mawarire has shown us the light we so badly needed to mobilise each other to change the future of our country. If we can't do it for ourselves at least we must do it for our children.
And remember, love prevails over evil.
Edinah Masanga is Zimbabwean journalist and human rights activist. You can find her on Facebook & twitter as @EdinahMasanga.