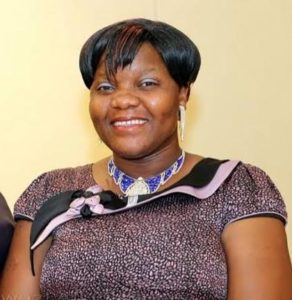 Edinah Ruvimbo Masanga |By now we all know that the Zimbabwe Republic Police, working in cahoots with the powers that be, has arrested Evan Mawarire on bogus charges but most likely as a tactic to interdict the planned stay-away for Wednesday and Thursday.
Mawarire, the heroic pastor who has led a peaceful rebellion against Mugabe since MDC heydays, was arrested this morning on frivolous charges of stealing a police helmet and baton stick.
These 'charges' are clearly, and have been acknowledged as such by the public, a tactic to stifle the stay-away. The principle of removing the ring leader and thereby removing the motivation force is an old trick in the book of quashing dissent.
Without Mawarire, it might be the hope of the rogue regime to cause pandemonium which may result in the stay away flopping. If Zimbabweans allow this to happen then we will never be able to rise again.
This is now a critical time to stand together in our unity of purpose against Zanu pf dictatorship. The man who started the movement made it clear from the beginning that he was just sowing the seeds, the movement belongs to us the citizens.
In one of his tweets, Pastor Evan Mawarire says, "there is no one who can love Zimbabwe more than her citizens."
The citizens that identify with Mawarire's movement are people like me and others. Starving people whose lives have been ruined by Mugabe and his government through politics of patronage, dictatorial tendencies, corruption, thievery, state brutality and misplaced priorities when it comes to service delivery.
This is the government whose police can be seen in recent videos beating up unarmed civilians including women and children. It is the same government that chooses to fuel Mugabe's jet instead of paying starving civil servants.
Mugabe's tyranny has met its match in the man of Mawarire. He is a man of God, he is well spoken and speaks to the people from the heart. It is my belief that it is easier for hearts to connect than for propaganda to take hold in people's minds.
As we join each other from all over the world in praying for and wishing Evan Mawarire safety, we must also remember that the most important thing is to keep our eyes on the prize as was encouraged by Mawarire himself i.e. to turn the pressure up by staying away, however painful, from work tomorrow Wednesday and the following Thursday.
Revolutions cannot be easy, they come at a pain but so does dictatorship. Dictatorship comes at worse pain. It comes with starving families, dying youth at the hands of the police, water reserved for spraying protesters and not for mothers giving birth at Mbuya Nehanda to name just a few.
I am hopeful that with concerted efforts in the future we can live a freer, safer and better Zimbabwe, if we hold together and refuse to be intimidated by the regime into cowering from the stay-away tomorrow.