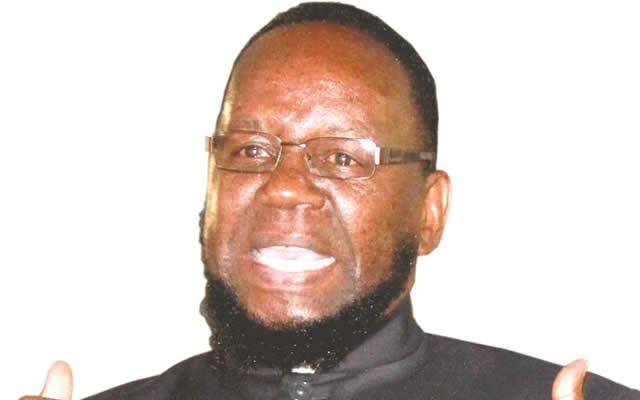 Education Minister Lazarus Dokora says that Zimbabwe is first and foremost a muslim country and at independence in 1980 the education system ranked Islam as number one. The latest development has seen Minister Dokora win against police commissioner Augustine Chihuri and the rest of the Christian community's concerns over his controversial new curriculum.
Dokora two weeks ago said that Islam was Zimbabwe's first religion in 1980. He ranked Islam as the nation's first religion in 1980 while placing Christianity at number 4. He even claimed Islam is the nation's designated religious faith.
A week later while in Norton, Dokora used the word, "peace" a direct antonym of "war" to state what people would face if they reject his new controversial curriculum in which Islam is listed as the first national religion at independence.
Dokora claimed to parents and teachers last week Monday that at independence in 1980, Islam was Zimbabwe's first religion also calling it the nation's "re-designated indigenous religion."
The minister last year banned the Bible and voluntary club Scripture Union before reinstating the organisation following protests after falsely claiming that it is part of the education curriculum.
Speaking on the day, Dokora listed the Islamic religion as number one for Zimbabwe while pushing Christianity down to number 4.
While addressing panelists Dokora responded saying:
"And then of course there were the questions raised that: 'is my my child going to be taught Islam?, is my my child going to be taught indigenous religion?' said Dokora.
He continued saying, "in 1980 the curriculum that we fashioned for the republic, includes Islam, Judaism, Hinduism, Christianity, Bhudiism," he voiced while using his fingers to elaborate the importance by order.
He emphasised saying, "I was a teacher, I was just a teacher in the classroom, and those were introduced at Grade 2."
He reiterated his comment saying that the curriculum has always had the religions in the order laid out according to his list.
"Do you think we should take these themes and teach them to ECB?  Can I follow your thread, because you think its a new thing, and I am trying to get you to appreciate that it has always been there in the formula (order) that I have described to you.." WATCH THE FULL VIDEO BELOW: