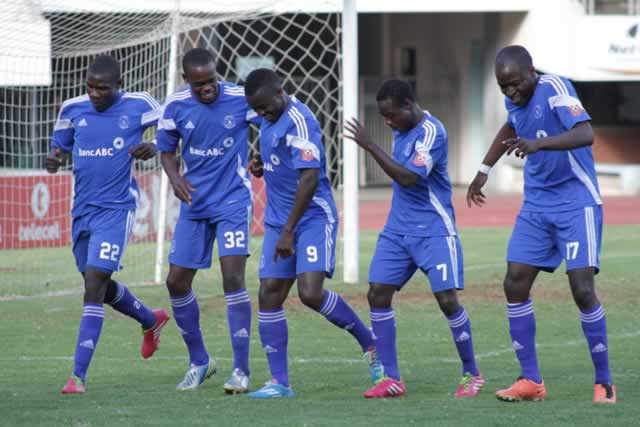 Dynamos players will this weekend put down their tools of trade and head to the National Sports Stadium where their coach Lloyd Mutasa wants his new crop to learn one or two things about continental football.
The Harare giants believe they could be the ones on the stage next year and want inspiration from their compatriots who have started this year's campaign on a promising note.
The DeMbare players are looking to watch Ngezi Platinum clash with Recreativo de Libolo of Angola at the giant facility this afternoon and return to their seats tomorrow as eternal football rivals CAPS United seek to defend their territory against fancied TP Mazembe.
Dynamos, who reached the final of the 1998 Champions League, have hit unacceptable lows in recent times.
However, Mutasa has been busy at work with his new assistant Biggie Zuze in trying to come up with a competitive side.
"We had hoped to play a friendly game during the weekend, but with the international matches taking place it cannot be possible.
"So we have to plan to use the time productively and we are arranging that the boys go and watch the CAF matches that will be taking place.
"We would want to organise it in such a manner that they benefit from that because next year they could be the ones who will be taking part in these competitions. Our training will only resume on Monday," said Mutasa.
Dynamos last participated in the Champions League in 2014 and decided not to enter the 2015 edition after they had failed to make the group stage in the previous attempts.
Out of frustration, some supporters have openly declared they would support opposing teams and have been mobilising to rally behind TP Mazembe in their battle against their arch-rivals CAPS United tomorrow.
However, the club's chairman Kenny Mubaiwa has urged the team's supporters to put aside their differences and support the national flag.
Mubaiwa said CAPS United and Ngezi Platinum needed maximum backing at home so that they finish the first round ties on a high.
Makepekepe are only 90 minutes away from the lucrative group stage after holding TP Mazembe to a 1-1 draw at their backyard last week while Ngezi need to overturn a 1-2 deficit they suffered at Recreativo de Libolo in Angola.-state media