Frelimo Clinches Two Thirds Parliamentary Majority
Paul Nyathi|Accoding to Mozambique Political Process Bulletin, the ruling Frelimo is estimated to have won 179 parliamentary seats, while the main opposition Renamo won 62. Earlier Renamo described the October 15 elections as a "mega fraud" and called on Mozambicans to reject the results that showed the ruling party was set for a landslide victory.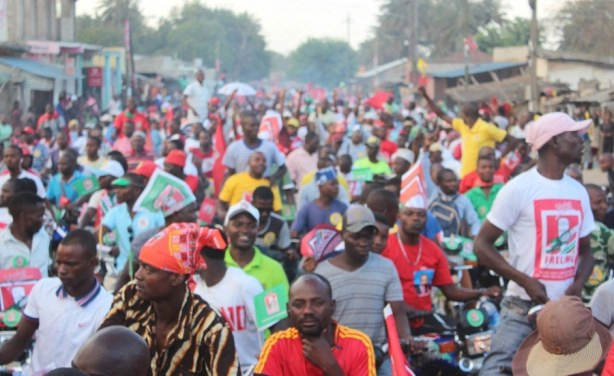 Mozambique ruling party Frelimo supporters (file photo).