Alaa Salah, The 22 Year Old Female University Student Who Led The Protests Against Al Bashir Until He Fell
Standing in the face of adversity, a University student has risen to International glory by becoming the face of Sudan Revolution.
The female student identified as Alaa Salah was pictured in Sudan's protests wrapped in a white gown, and leading Military chants against the country's embattled President.
In the picture, Alaa dons as a white thoub and gold disc earrings and is seen standing on the roof of a car.
She is seen addressing thousands of protestors while a sea of humanity records her chants with smartphones.
The photo which was posted on Twitter Tuesday, had dominated the Internet, and by Wednesday morning alone, it had 50,000 likes!
The numbers, however, continue to bulge, with Alaa claiming her life is now in danger after the images made it to the internet.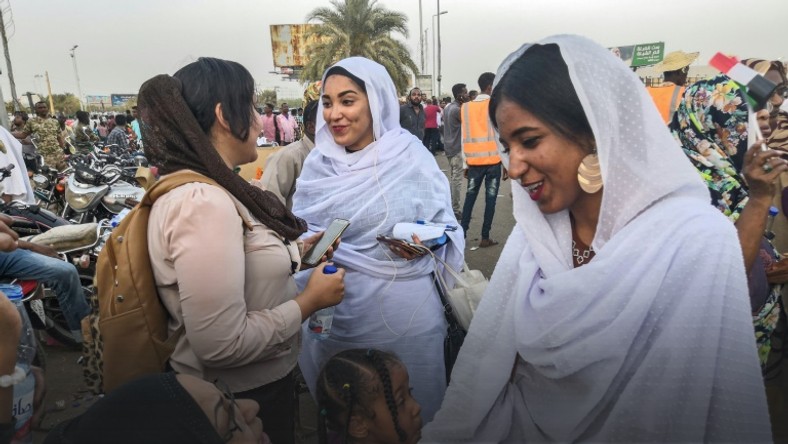 That notwithstanding, she puts a brave face, saying she remains unmoved by the death threats she has been receiving.
Architecture and Engineering Student
In a statement to an International News organization, Alaa Salah said that she studies Architecture and Engineering at the Sudan International University.