Teachers Declare: "It's Time To Stand Up Against Mthuli Ncube's Austerity Measures"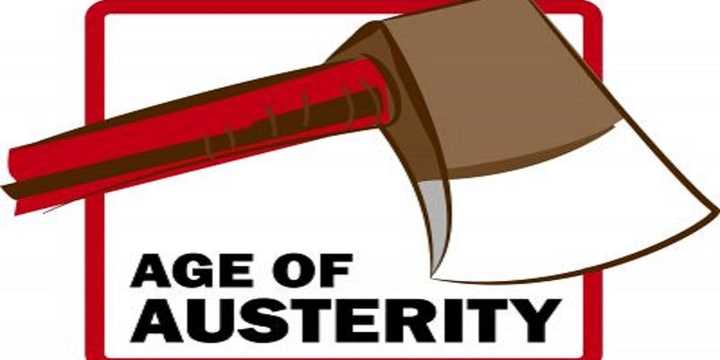 Paul Nyathi|Amalgamated Rural Teachers of Zimbabwe have said that the time was now conducive for citizens to stand against austerity measures. The statement comes after the government has put in place austerity measures which it says are meant to kickstart the collapsed economy. See ARTUZ's statement below.
Time to take a stand against austerity.
The teachers of Zimbabwe are earning less than US$ 50 per month, a big slash from the US$ 500 of the pre austerity measures era. The teachers are living in extreme poverty and all efforts to demand a living wage have been thwarted by the use of extreme violence by the State. The State has further sponsored divisions through yellow Unions.
The current teacher salary is not enough to secure basic needs for our hard working civil servants. Healthcare, education, shelter, transport, food and all other basics are now beyond our reach. A teacher's salary cannot afford to buy 20kg of maize seed. Traditionally our teachers have engaged in subsistence farming to supplement their meagre earnings. This farming season teachers are totally excluded from farming. The rest of our peasant farmers will certainly fail to take to the fields further threatening the food security of our people.
The austerity induced economic crisis is set to deepen as production is being halted across sectors. The value addition chains have been disrupted and worse days are coming.
We have to take a stand as a people.
In August 2019 the Amalgamated Rural Teachers' Union of Zimbabwe, ARTUZ warned government that if they fail to address the salaries crisis we will be forced to disrupt examinations. We were patient in August and September as we received the worst eroded salaries ever. We gave them a long rope but they chose to tie themselves.
We have concluded our nationwide consultations and our members will be indefinitely withdrawing their labour beginning 14 October 2019. We will not be reporting back for duty until we receive an interbank equivalent of our former US$ salaries.
We have written to other Unions inviting them to participate in this job action.
The teachers are suffering and we have to take a stand.
We warn Prof Mthuli Ncube to urgently address the salary crisis or risk collapsing the Civil Service.