Mnangagwa Told To Speak Out Truthfully On Mashurugwi Murderers Or Else Resign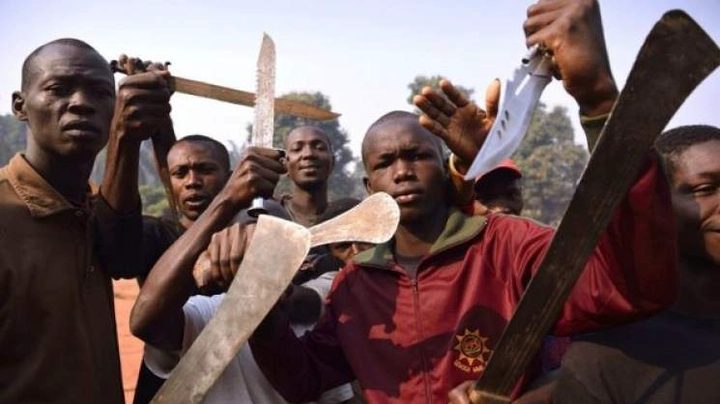 Paul Nyathi|National Patriotic Front Spokesperson Jealousy Mawarire has urged President Emmerson Mnangagwa  to apologise for the ritual killings happening in the country caused by a group of people called Mashurugwi who are illegal gold panners or resign.
In a Twiiter thread on Tuesday Mawarire said President Mnangagwa must emulate South Africa's Cyril Ramaphosa who apologised for xenophobic attacks that recent took place in that country.
Read the full thread below:
Issue of machete armed Mashurugwi who have become a law unto themselves should be tackled now! It's a fact these murderers have support from high offices and are spilling blood as part of planned, government supported rituals, otherwise why the nonchalant approach to combating this evil?
If ED can't deal with this menace, he should leave office now! These Mashurugwi have killed more Zimbabweans , in more brutal ways, than the xenophobic attacks in SA, yet
Mnangagwa has done nothing about it, not even apologizing for his ineptitude in dealing with these murderers.
While Cyril Ramaphosa has apologised to Zimbabweans after 6 Zimbabweans were butchered during the last xenophobic attacks in SA, Mnangagwa hasn't said a word, let alone apologize, for the actions of his fellow Midlanders (Mashurugwi) who have murdered hundreds in the past months.
These ritual killings by Mashurugwi should end. Zimbabweansd should hold Mnangagwa accountable. What kind of a President who doesn't care when citizens are being butchered in broad daylight? Pamberi nekuzvitonga! Pasi nemhondi dzemabhemba!! Pasi nevanodzituma! Pasi nen'anga dzavo!
Mashurugwi are the worst kind of sanctions imposed upon Zimbabweans by a bloodthirsty, ritualistic, rogue regime that is spilling blood of innocent citizens thru some voodoo practices to wade off growing loss of popularity. Let's say no! no! no! to these ritual killings.