From Street Kid To Director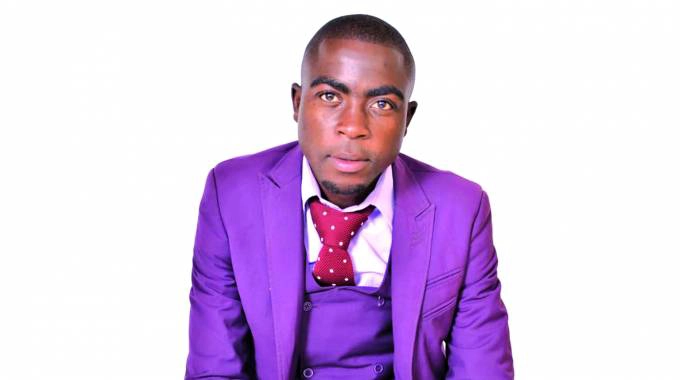 A sizeable number of Zimbabwe's youth is either unemployed or unemployable and their numbers keep growing by the day.
Because of desperation, a lot of these youngsters, churned out by thousands of local colleges and universities, resort to drugs and alcohol.
However, this is not the case for Tafadzwa Chikangira, a young man in his 20s who decided to face his struggles and obstacles to become a successful businessman.
At 25, he employs more than 30 people at a start-up company he started from scratch.
"I am a goal driven man with a lofty vision. This natural zeal inspires me to rise above my background. Slowly, through hard work and resilience, I have nurtured myself into an entrepreneur who firmly believes that hard work always pays off," said Chikangira.
Such is the mould and tenacity of the man who rose from the proverbial dust cited in the scriptures and was propelled to the pinnacle of success. But to understand this ambitious entrepreneur's rags to riches story, it is important to start from the beginning.
Chikangira was born and bred in Masvingo, where his future was strangled by wretched poverty. The sharpened and rapacious teeth of a cruel world thrust themselves into young Chikangira's life when death separated him from his mother at the tender age of one.
Growing up without a mother presented its own series of calamities but Chikangira found a way to survive.
"Things were tough for me so I started selling fruits and vegetables while doing Grade Three, but when it failed to work out I became a street kid," he said, adding, "The ill-treatment by my stepmother contributed to my finding solace on street corners." On the streets, well-wishers would come to his rescue from time to time.
Like a real fighter, he picked himself up and went back home to face whatever obstacles awaited him, just so he could continue with school.
Although finances constrained him, he managed to study up to A-Level.
Upon passing his A-Level, Chikangira wanted to pursue further studies in the hope that he would get a comfortably paying job which would change his family's fortunes.
But as fate would have it, the desire suffered a stillbirth as he found himself doing piecemeal jobs just to put food on the table.
Life was to deal yet another blow to the young man when he found love and married Linda.
They lost their first child, who died "because we had nothing to give to the child or to consult the doctors".
They were living in abject poverty — but that is a story for another day.
During that same year, Chikangira started to work as a middleman-cum-salesman who would be paid on commission at a company in Harare.
"I did not get much but the meagre earnings helped me get by," said Chikangira.
But what the man cherished more was not the job, but ideas and the capital to start his own business.
Through on-the-job training at the tile company, he acquired experience. Chikangira's breakthrough came when, together with his wife, they managed to register their own company. At the age of 18, he was the director of his own company, Tafli Interior Deco & Renovations, a firm that produces tile adhesives and grout.
He managed to employ four people at the onset but as the company grew, the entrepreneur employed more. The number of his employees has risen to more than 30 people. He is supplying a lot of companies with his materials.
As if that is not enough, the family company is expanding. It is now working on a tile manufacturing plant on Harare's outskirts.
Although he feels that he has not yet arrived, the businessman has every reason to smile.
While thousands of graduates complain that there are no jobs, perhaps they should stop looking for job opportunities and become entrepreneurs.