Coronavirus Detected In Botswana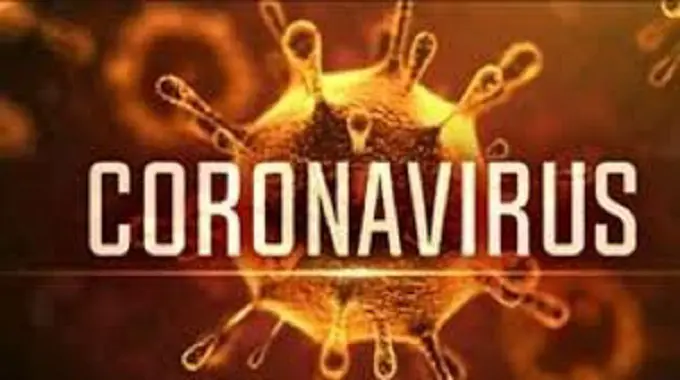 BOTSWANA has registered its first suspected case of the new corona virus raising fears that the deadly disease, which has so far claimed more than 200 lives in China, could spill into Zimbabwe.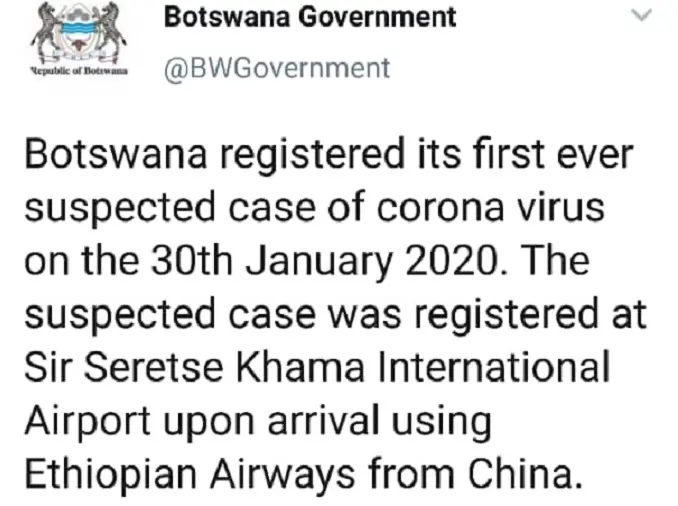 In a statement by the Government of Botswana posted on the its official Twitter handle, the suspected case was registered at Sir Seretse Khama International Airport upon arrival using the Ethiopian Airlines from China.
The corona virus has been declared a global emergency by the World Health Organisation (WHO), as the outbreak continues to spread outside China.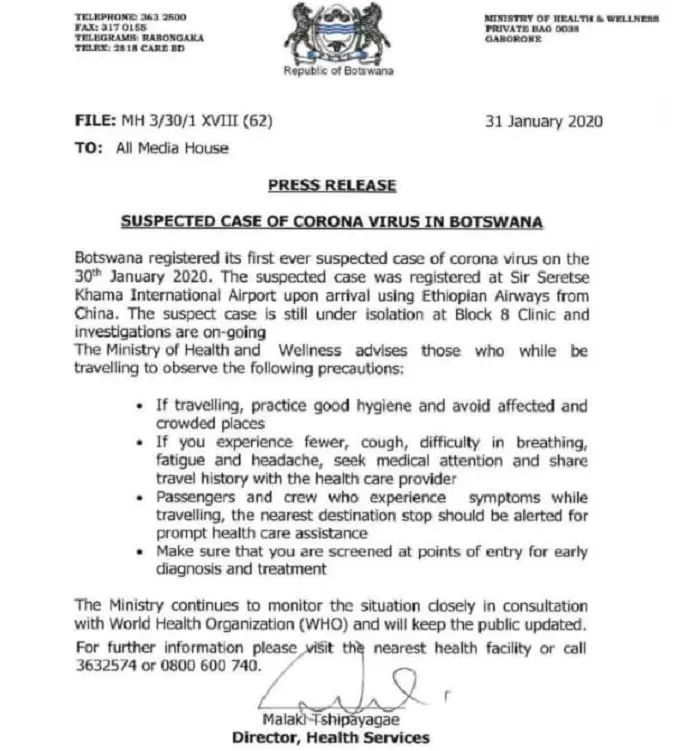 At least 213 people in the China have died from the virus, mostly in Hubei, with almost 10 000 cases nationally.