Mandela's Iconic Toyota Cressida Reappears In Lesotho On Sale To An Overseas Buyer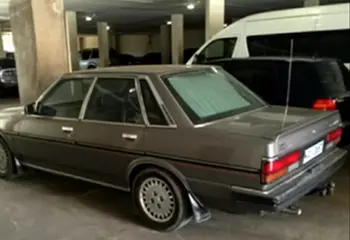 The mystery of what happened to the Toyota Cressida that transported former President Nelson Mandela to the Cape Town City Hall on the day of his release from prison 30 years ago, has been allegedly solved.
It is believed that the car is in Lesotho but the current owner says he is in advanced negotiations to sell the car to an overseas dealer.
This is the car that is believed to have been used 30 years ago by none other than Nelson Rolihlahla Mandela as he left the Pollsmoor Prison.
But now the owner who does not want to be identified says despite several attempts to alert South Africa's government about the location of the car, he is now in advanced negotiations with an overseas dealership.
While the owner says that he would have preferred that the car remains in African soil, he has now opted to release the car to whoever sees the most value in it.
The SABC has been promised an interview later this week as soon as negotiations with a potential client have been concluded.