Update Coronavirus Deaths By Country, Chinese Team Rushes To Spain.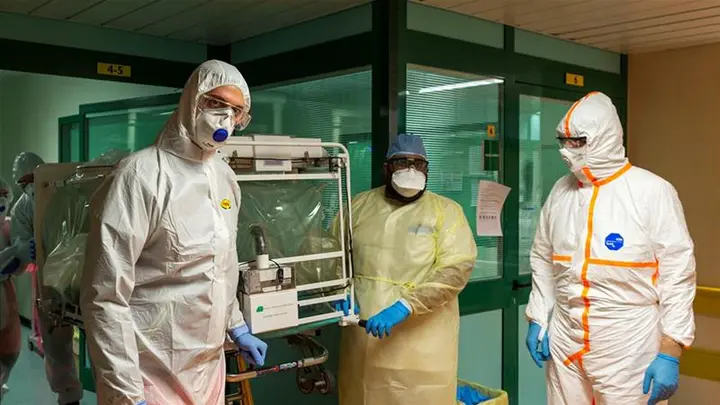 According to updated reports, Italy has reported 427 new coronavirus deaths, raising its death toll to 3,405 and overtaking China's death count.
Below is an updated list showing the number of coronavirus deaths per country.
Italy: 3405
China: 3245
Iran: 1284
Spain: 830
France: 372
US: 171
UK: 144
South Korea: 91
Netherlands: 77
Germany: 44
Switzerland: 33
Japan: 32
Indonesia: 25
Belgium: 21
Philippines: 17
San Marino: 14
Iraq: 12
Sweden: 11
Canada: 9
Algeria: 9
Norway: 7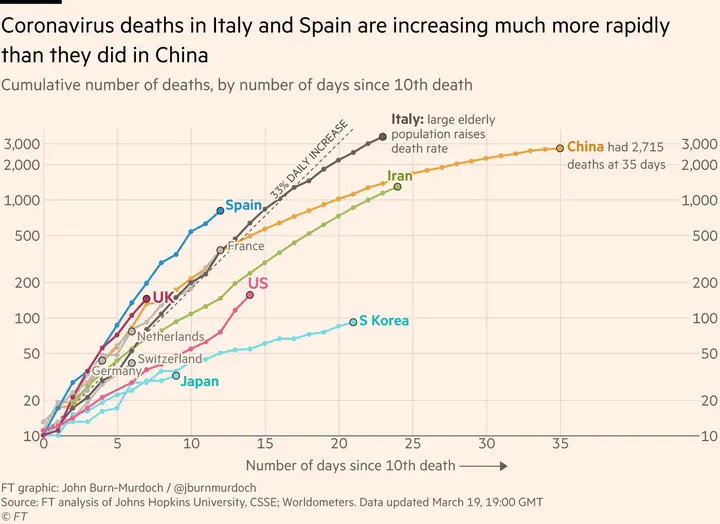 However, earlier today, a team of 13 Chinese medical staff arrived in Milan, Italy, to help contain the coronavirus pandemic. They will share their experience with local experts and provide guidance and consultation for coronavirus control and treatment.
It would be recalled that the World Health Organisation (WHO) on March 11, 2020, declared Covid-19 a pandemic and since then, the spread has worsened and more deaths have occurred.
Currently, Zimbabwe has not reported any Coronavirus infections.