"Cyclone Dineo has been blocked by Zimra officials at the border post, they are demanding a cut first before it is allowed into Zimbabwe," this joke circulated around social circles yesterday.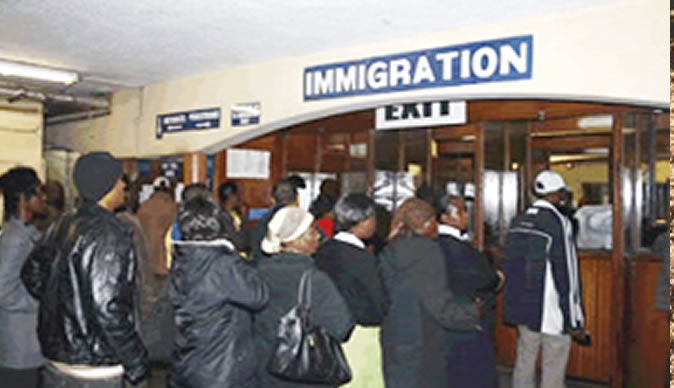 The Zimbabwe revenue authority together with the police have been noted for the way in which they constantly rip people off demanding either outrageous fees, fines, or kickbacks. A recent audit at the Zimbabwe Revenue Authority (Zimra) has exposed massive corruption, fraud, poor corporate governance and tax evasion scandals with shocking revelations that the government was prejudiced of more than US$20 million. According to the audit report compiled by a local audit firm and released on September 26, the authority's commissioner-general Gershem Pasi worked for two years, from 2011 to 2013, after his contract had lapsed, illegally drawing hundreds of thousands of dollars in salaries and allowances. The report also shows that Zimra executives failed to investigate a whistle-blower's report on the externalisation and over-invoicing of US$300 million by a local telecoms firm (name supplied) through its foreign sister company.
Meanwhile another joke circulated which said, the cyclone has been blocked by potholes in Zimbabwe's roads, another development emerging from the Mugabe family run Zinara board, the latter which is not needed as all the work can be performed by one person, the Permanent Secretary in the Ministry of Transport.