BY DR MASIMBA MAVAZA| If you've turned on the news or scrolled through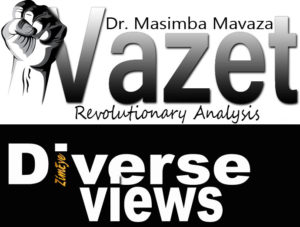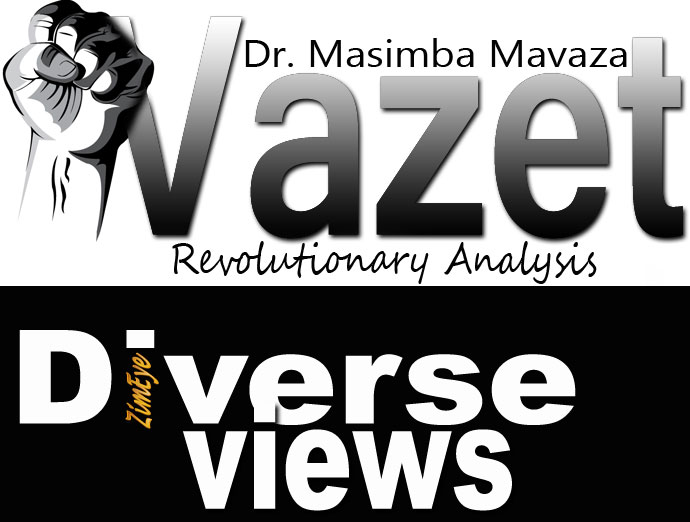 social media over the past few weeks, your optimism about the state of our party may be waning. Respectful political discourse has hit a new low, rhetoric on social media is alienating, and our party is more divided than it has been in decades.
The jackals and vampires are competing to feed on the blood of the party. Some of our party stalwarts have become party villains. The vibrant party is now pulled by its delicate parts and being extorted by children who came last night. The old guards have become the lunatics and the party has become a circus.
A party divided against itself cannot stand. It is true that this party cannot endure, permanently, half hearted and half committed members for it to stand it needs people with one heart and one purpose. We do not expect the Party to be disbanded we do not expect the revolution to fall but We do expect it will stand strong and come out of this divisive mode stronger than before. It will become one thing again but we need to be strong and brave enough to offload the troublesome officials who are doing their best to destroy the beloved party. Either the opponents of division will arrest the further spread of it, and bring back sanity to the well organised party.
As the elections in 2018 plays out — in what will likely be the most anxious and contentious elections in history of Zimbabwe.  It's easy to get caught up in all of the things that separate us. The painful thing is that those destroying the party did not contribute in its foundations. They are motivated by greed and power. Fortunately, there is one spirit that can unite us, spread the burdens of defending our freedom help address the pressing issues facing our party and cultivate the future leaders our country so desperately needs. Those who believe in confusion will rise from confusion straight to their doom and indeed there is no one who is bigger than the party. It does not matter what role you play in the party the party is supreme.
The power of the party is in its people. Alienating the party from the people is treasonous. It is like breeding fish outside the water. The party is viable in people. Those who want to show off and threaten the people are soiling their beds when they are tired about to sleep.
We have people who are too full and engaged in a dance of drilling the bottom of the storeroom. These are completely forgetting that they will need to eat again tomorrow. They further need to remember that they are bitting the hand which feeds them. They do not realise that their behaviour embarrasses the party and its faithfuls. As people from different backgrounds and parts of the country, we may disagree about many things. But we agree about the value of our freedom and the importance of our party. And we are not alone — we stand with the 90 percent of opposition who believe that ZANU PF should maintain or invest in UNITY and unity in the party develops our country. A united party produces a united country, a divided party is an embarrassment to its values. The new culture of demonstrating against ourselves is repugnant and inhumane, but it must not be meant to say those bigwigs who are clearly not wanted by the masses go around with their bare chests giving themselves boxers' names and claiming victory in their demise.
It's time for the next elections and our party to embrace unity and reason. We neeed to take this oportunity to recruit more members. A politician must not recruit people to him but to his party. People must work for the party and never for their pockets. It is a shame for one person to be richer than the party.
The reasons for large-scale party recruitment that engages 18-38 year olds in common purpose are overwhelming.
First, we must recognise brave men and women sacrifice overseas to protect our freedom today. We should foster that same ethic of service at home by ensuring our young men and women have an opportunity to have a say in local communities across the nation. The nation's Service isn't somebody else's job,  it is everybody's duty. So those in diaspora must be equally treated like those at home.
Second, trust in one another and in key institutions is at historic lows. The party must bring citizens of all backgrounds together to roll up their sleeves and take on the issues facing our party tutoring and mentoring struggling members. At the same time supporting suffering families, assisting communities as they recover from economical disasters, cleaning up our corrupt officials and treating everyone with dignity, and boosting economic opportunity. Having positive service experiences that bring young people of all races, ethnicities, income levels, religious affiliations, and political beliefs together in common purpose can heal our divided nation by restoring trust in one another and our ability to solve tough challenges.
ZANU PF has a constitution which deals with succession and that issue must not be allowed to split the party.
We should all be looking for efficient ways to solve public problems in our parties. A re-orientation is a cost-effective solution to some of the most pressing challenges facing our party today.
Finally, not only does unity make a lasting impact on our party but the young people who serve also develop valuable professional and leadership skills that they carry with them for a lifetime.
A united ZANU PF which respects its leaders is a chance to develop one nation and find a purpose, and create the leaders who can strengthen our nation for decades to come. We ask the party fathers to make unity a party priority and they can do it by disciplining the errand ambitious leaders proposing to expel them from the party.
And they can encourage provinces and communities, to solve local problems without opening armpits in public.
To bridge the divide between the public and party while connecting individuals who want to serve the party in search of talent to help them achieve their missions.
We all have to put our differences aside to unify our party and endorse this tremendous plan, and and think about the legacy they want to leave. ZANU PF is blessed with wonderful young people who want to give back to their nation. Together, let's answer this call and make ZANU PF the party it has always been. Lets not bask in the victories of yesteryears. We have very tough competitive elections coming. The glories of yesterday can crumble in our face if we pull our party out of its strength. Remember ZANU PF is people. And people are ZANU PF
VAZET2000@yahoo.co.uk