Top British Journalist Speaks On Villa Fans Song Praising Marvellous Nakamba For "Having A Big Manhood"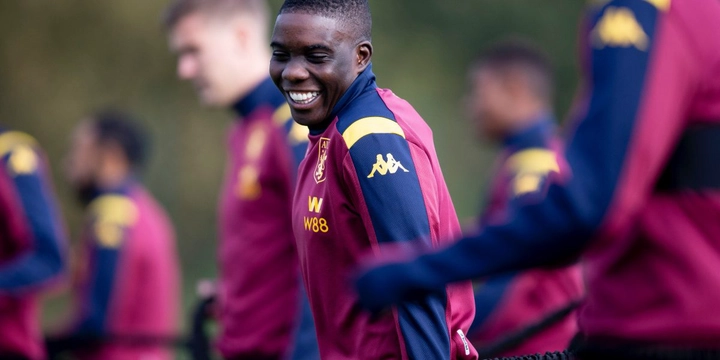 By Martin Samuel Wades|There is absolutely no doubt that the song about Aston Villa's Marvellous Nakamba is racist. It says his dad's a 'rasta', presumably because he's black. It says John McGinn is his 'master', and we don't need to explain what is wrong with that.
Finally, it makes stereotypical presumptions about a certain part of his anatomy. And Villa fans may think that counts as praise. It doesn't. Those who believe all black men are well-endowed tend to believe other labels, too: that they are thick, or lazy, or carry Ebola, or are Rastafarians.
Yet what is also true is that few had a clue what the racist chant said, or that it even existed, until Villa made their misgivings public. There is a clip of it on YouTube and the words are unintelligible. To find out what was being sung required detective work that would have made Coleen Rooney proud.
In this way, it is much like Louie, Louie by The Kingsmen which the FBI investigated on the grounds of obscenity for 31 months before concluding that, as absolutely no one had a clue what lead vocalist Jack Ely was singing about, obscenity couldn't be an issue.
Villa was right to call out the racism of a minority. Yet, in doing so, they gave the stupid song a wider audience than it ever deserved, or would have achieved, given the singers had mangled the English language as thoroughly as they had indulged in shameful black stereotyping.