Chaotic Netball Association Administration Earns Zim Gems Disappointing 4th Rank In African Netball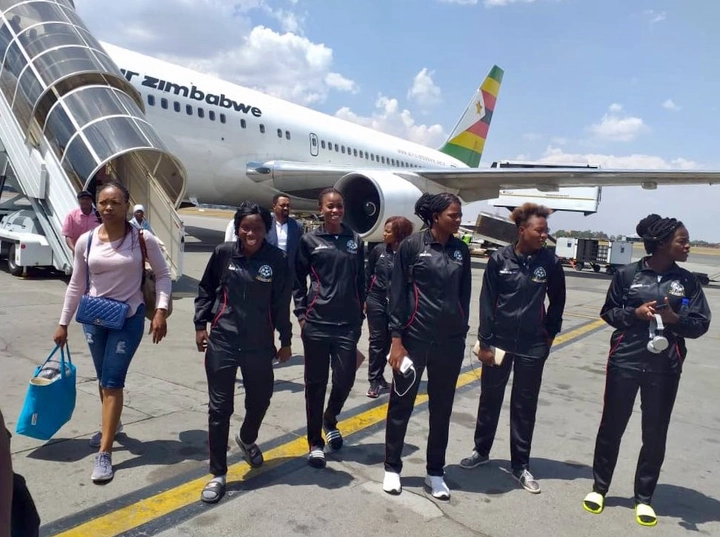 Overally the Africa netball cup ended with Zimbabwe ranked 4 out of 7,having managed to beat Zambia, Lesotho, and Kenya, and they lost to South Africa and Malawi after they were walked over in their first game against Uganda.
Considering this was the first tournament after the world cup, with 3 players having retired fans were not too sure of what to expect from the team. As for the tournament overall South Africa continued to dominate but here are the individual price winners and best players.
? BEST SHOOTER Beauty Nakazwe ZAMBIA ??
? BEST CENTRE COURT PLAYER Takondwa Lwazi MALAWI ??
? MOST VALUABLE PLAYER Mary Cholhok UGANDA ??
Here is how Zimbabwes players rated.
GK – Tanaka Makusha
Started the tournament as the first choice after the retirement of Rudo Karume but failed to grasp the chance and didn't really dominate when called upon, she hasnt grown since Liverpool 4/10
Queen Sigauke – came in as backup but grasped the chance when it was presented to her and really showed what Zimbabwe has in that position and had a very good understanding with Felisitus, did her chances of another call up no harm, actually it's looking more like her position to lose now 7/10
GD – Felisitus Kwangwa, there was obviously one person to play that position and it wss obviously her, the best player from Liverpool now the captain, led from the front, even in the court when the chips were down she would be heard encouraging when some silly mistakes were happening she would also rebuke that, looks a very good leader played well struggled against South Africa but then who didn't picked up after some rest and those intercepts started coming up. She didn't do particularly well as a GK, sge if a GD and Zimbabwes best in that position. 6/10
WD Claris Kwaramba the position was hers in Liverpool and again in cape Town it was the sane issue and looks like someone who needs a challenge, struggled to make the right passes when not in motion but her energy is commendable for that position. 5/10
C – Patricia Mauladi having been Zims best centre for a while the position was Savannahs to lose and looks like she is losing it if she doesn't pick up her game anything soon, struggled with her game even with centre passes and looks unfit. 4/10
Lorraine Manjoro started the tournament as WA and had an encouraging display and was moved to centre for the remainder of the tournament and had some very good performances there are times she really put her in print on the game at times sge tried changing things up but teammates ran wrong lines, a very good utility player, could be part of the new furniture. 7/10
WA – Progress Moyo whilst most players started off slowly, sge just started off on fire and continued like that for the remainder of the tournament, she provides movement and incesion, if she continues like this Perpe will b long forgotten soon enough 8/10
GA – Ursula Ndlovu – started off in Liverpool on a high note but then started to slide down and in Cape Town her regression continued and its worrying for someone of her talents, something must be done fast and she looks unfit as well. 3/10
Sharon Bwanali – every time she was given a chance in Liverpool she impressed and gave a different dimension to the game and again at the African Champs she looks more like she is the dimension now, had a good tournament and has that knack of losing opponents creating space, she is now the best in that position. 7/10
GS – Joice Takaidza she is Zimbabwes favorite Gem and Joice was being choice taking all the chances that fine her way and bulldozing when there is need, sadly injuries to both legs slowed her down. 6.5/10

Linda Nkorongo – called upon to at the last minute after Tafadzwa Mawanga could not travel, she came in and did her job when she was called upon, it's difficult to replace the country's favorite player but with the few minutes she got she did her job. 6/10
Coach – Ropafadzo Mutsauki, standing in for his senior partner who couldn't travel because of school commitments. Been with the team a while now and continues omto make the same mistakes they have been making, some questionable calls on the starting seven, needs to judge players on the now not over names or what they have done before, also responded to some crowd calls and the same mistakes from Liverpool, not being able to rotate players and not using our bench enough, some girls never got a minute. Learnt nothing and forgot nothing 4/100