Warriors Fail To Utilise International Break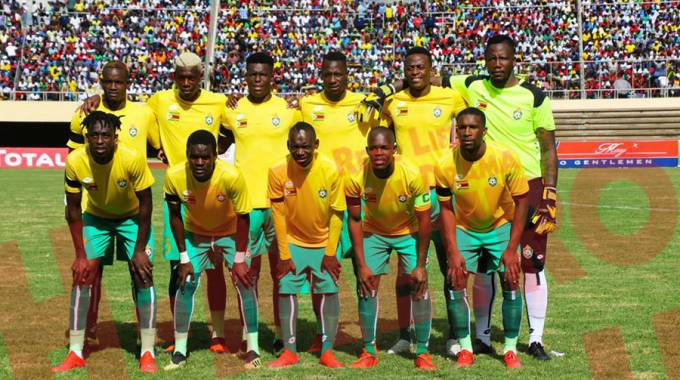 WARRIORS coach Joey Antipas says it is unfortunate that they are not in action during the international break which begins tomorrow saying it could have helped him assess new players.
Antipas made it clear that he wants to try new players especially those playing in foreign leagues.
The international break runs from October 9 until October 16 and it seems Zifa, as usual, failed to organise any friendly for the boys.
While Warriors manager Wellington Mpandare said efforts were made, he admits it was not clear if they will get a team to play given the arrangements needed for players to travel for national duty.
Zifa spokesperson Xolisani Gwesela said he is able to comment on the matter today.
This means Zimbabwe will watch their first opponents in the Afcon 2021 qualifiers – Botswana – in action against Egypt in an international friendly next Monday.
Warriors, who are in Group H together with Algeria, Zambia and Botswana, begin the campaign next month
They host Botswana on November 11 before travelling to Zambia on November 19.
"It's unfortunate that we are not playing a friendly match on this International break," said Antipas.
Antipas has called for Zifa to process documents for some of the players based in Europe while eligible to play for Zimbabwe.
He has expressed his wish to try Macauley Bonne while players like Kundai Benyu (Helsingborgs IF), Andy Rinomhota (Reading) and Tristan Nydam (Ipswich) could have been called for assessment.
Some of the players also doing well in foreign leagues include Victor Kamhuka who plays for Bhowanipure in the Indian Calcutta Premier Division.
"International break is where we are supposed to play our games so that we can build and assess all the players," said Antipas.
He, however, said Zifa has the mandate of organizing the games and determines whether they play or not.
"Unfortunately the board has a say on this and they are the ones who decide whether we are playing or not and it's not up to me to comment the reason why we are not playing.
"I understand that our next assignment is Botswana and they have a game against Egypt and we will just observe the match and study their play," said Antipas.