"Mashonaland Central Is Kasukuwere's Territory," ZANU PF Members Open Letter To Matemadanda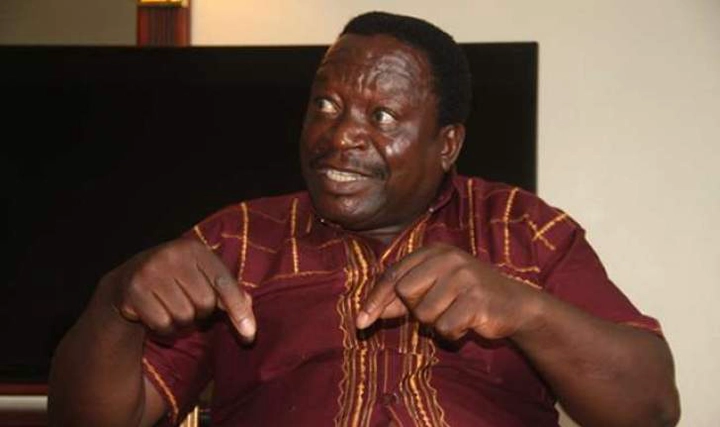 We write to you as concerned party members from Mashonaland Central. We have tried to seek an audience with your office to no avail. ZANU PF Mashonaland Central is burning and the current provincial executive is inexperienced to put out the fire.
Mashonaland Central is Saviour Kasukuwere territory, the divisions in Mash Central are causing us a lot of embarrassment. The Kazembe Kazembe executive was given the task of uniting the party and has failed dismally at this complex task. People on the ground are now begging for the readmission of Saviour Kasukuwere, Dickson Mafios and others into the party as they were the engine and glue that held Mashonaland Central together.
In 2013 ZANU PF secured a total of 335 895 votes from a total 568 600 registered voters under the Webster Shamu Commisariat.
Saviour Kasukuwere and Dickson Mafios worked hard to ensure that the party had more registered voters and it was their hardwork and effort which saw Mash Central increase its votes to 366 785 in 2018 up from 335 895.
However, the Kazembe Kazembe leadership is squandering these numbers and failing to mobilise people for party programs. The turnout at grassroot meetings has been pathetic.
The Kazembe executive's failure to mobilise supporters had resulted in President Emmerson Mnangagwa dumping at the last- minute two important events, a "Thank You Rally" in Bindura in February and the highly-anticipated smart agriculture conference, where he was supposed to officiate in May. We are embarrassed as a province and call upon your office to intervene immediately.
Kazembe Kazembe is sabotaging the work of Political head of the Province retired Air Marshall Perence Shiri. The poor leadership displayed by Kazembe has a negative impact on the political head of the province in the Politburo.
We seek your intervention and a restructuring exercise is necessary before the Annual People's Conference. We have young capable cadres who understand the intricacies of the Province such as Godfrey Tsenengamu who can lead the province and mobilise people far much better than the political novice Kazembe.
Matemadanda we implore you to tour Mashonaland Central and consult the people before you make a case to the Politburo. Claudius Mswaka is a more popular candidate for Provincial Chairman who doesn't have the financial muscle yet has the Charisma and needs of the people at heart to rejuvenate Mashonaland Central. Fortune Chasi is another popular horse that is suitable and well positioned to replace Kazembe Kazembe.
The party has 2 options in Mashonaland Central, either we readmit Saviour Kasukuwere and allow him to start at branch level and help us rejuvenate Mash Central or we replace Kazembe Kazembe with a more capable and experienced provincial chairman who is equal to the task. If your office ignores these calls then you will wake up to dwindling support in Mashonaland Central. Kazembe Kazembe will cost you crucial votes in 2023. We have suffered enough humiliation from an executive that is divisive and incompetent. Dissolve them now.
War veterans have written to you and the National Chairperson over Mash Central several calls have been made and yet there is no action to remedy the issues.
Mwana asingachemi anofira mumbereko. We are now writing to you through the media and hope that you will respond and take action to unite, and rebuild ZANU PF Mashonaland Central.
Utete
Muzarabani
Mashonaland Central