Botswana Opposition On Zim Election Observers: "Some Elections Observers Can't Hold Proper Elections Back Home"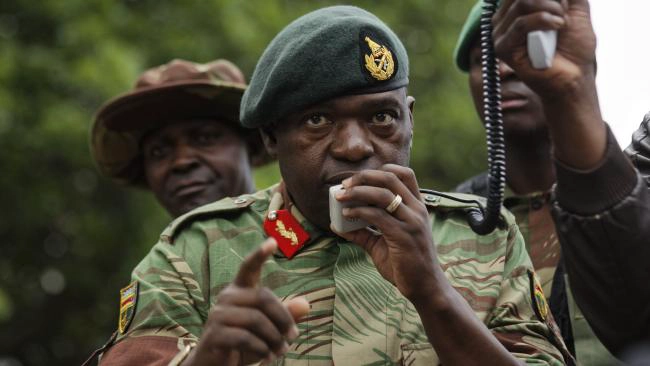 BOTSWANA Movement for Democracy (BMD) president Sydney Pilane has said Zimbabwe, whose 2018 harmonised elections were disputed, has no moral authority to lead the Sadc Election Observer Mission (Seom) supervising polls in that country set for October 23.
Zimbabwe Foreign Affairs minister Sibusiso Moyo was appointed by President Emmerson Mnangagwa to lead the Southern Africa Development Community (Sadc) Election Observer Mission for Botswana's 2019 general elections as part of Zimbabwe's responsibility as the chairperson of the Sadc organ on politics, defence and security.
Pilane on Monday said those officials — Moyo and his observer mission — from countries that don't hold credible elections must not be included in observer missions.
"Those who are observing must come from a credible board. I think there is need to remember that in some Sadc countries no election takes place altogether and how can you rely on judgments of people who come from such states.
"Secondly, some Sadc states cannot hold credible elections and yet they get citizens and officials from those countries included in observer missions. I think these elements came to undermine rather than promote credibility. I think Sadc needs to reflect on those matters. When they send up teams let them be independent and credible teams," said Pilane.
In his response, Moyo defended the Sadc Election Observer Mission, saying some of them will learn how to hold credible elections in their own countries.
"All countries are expected to participate except the country which is the subject of the observation. There is no country which has got a perfect system so to speak. In fact, stakeholders themselves always indicate certain loopholes. When it culminates into recommendations at the end we then expect the host nation to consider and adopt the recommendations.
"If the membership is from a country that does not hold election, maybe it is a way of learning and maybe in future it will then have elections. We are guided by the AU, UN and Sadc charter. Whether a country has a different background in any case it does not follow," said Zimbabwe's Foreign Affairs minister. Zimbabwe has a history of disputed elections marred by violence.
MDC president Nelson Chamisa has been brawling with Mnangagwa ever since he lost last year's elections — whose result he vigorously challenged and lost at the Constitutional Court. He even went to the extent of accusing the Zimbabwe Electoral Commission of manipulating the presidential poll results in favour of the Zanu-PF leader.
– dailynews