ZCTU Condemns Mnangagwa's Porous Lockdown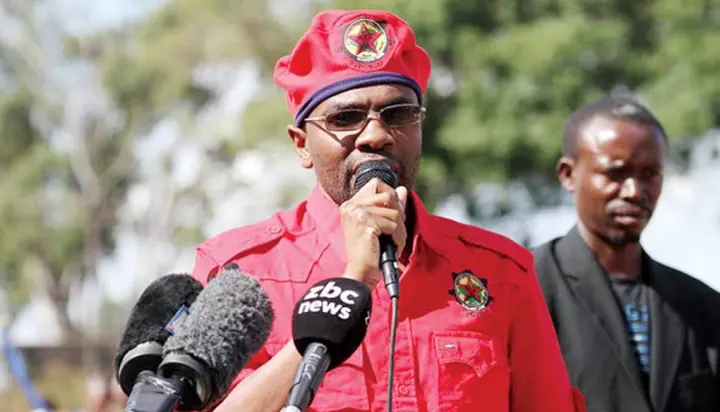 WORKERS have expressed dismay over the lack of seriousness on part of the government after it exempted more companies to operate during the 21-day lockdown meant to stop the spread of the deadly coronavirus (Covid-19).
The government imposed the lockdown from March 30 to April 19, but the largest workers' body — the Zimbabwe Congress of Trade Union (ZCTU) — said some of the companies allowed to continue operating under the bracket of essential services are not at all.
"When many companies are exempted, it makes the whole process a circus, then it means we have failed before we even start with the lockdown. Again, there are no regulations stimulating Occupational Safety and Health requirements for the employers," the ZCTU president Peter Mutasa said.
The ZCTU comments come after the government, through the ministry of Industry and Commerce allowed "almost all sectors of the economy", including beverage manufacturing companies to continue operating throughout the 21-lockdown.
The government, in a statement released last week, allowed "critical services and productive activities to support the health and safety of citizens" during the course of the lockdown.
"The following critical services and productive activities will continue operations: Manufacturing and distribution of health-related products, supplies, devices, equipment and medicines as well as essential inputs thereto. Agricultural and food supply related operations, including farming, veterinary and phytosanitary service providers, pest control services, chemical and fertiliser production and distribution. Food, beverages, poultry and dairy products including manufacturing, processing and distribution facilities for the value chain; manufacturing and importation of basic commodities," reads part of the statement.
"Manufacturing, processing and distribution of sanitisation products including soaps, detergents, disinfectants and sanitisers are among the list. Production and distribution of sanitary products including sanitary pads, cotton wool and tissues among others are also included. Warehousing, transport and logistics for food and essential products, and health-related goods; production of packaging products that are critical in the movement and distribution of the above goods will remain in operation.
"Food outlets — retail and wholesale shops for food and essential products — essential products include: toilet paper, cleaners, sanitisers and disinfectants, personal hygiene products, bedding and clothing, and essential supplies for those taking care of the sick and to maintain the general public's well-being. All activities for exporters of manufactured goods and horticultural produce and funeral parlours and support services will continue," said the statement.
The Confederation of Zimbabwe Industries (CZI) had earlier warned that the country will experience major dislocations in exports and imports as Covid-19 spreads and countries adopt restrictive counter measures.
"A mini survey on the impact of the pandemic on local industry has shown that 46 percent of local firms have already suffered disruptions in supply chains," CZI said.