Its Not About Chamisa "My Effort To Recover US$1.5m From The Most Powerful Politburo Member Yandidzingisa," Killer Zivhu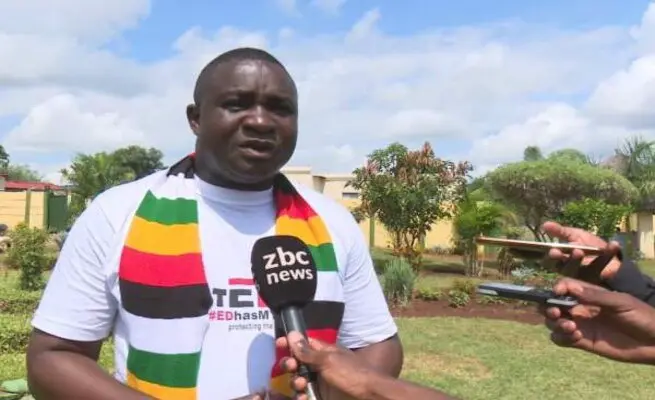 ZANU-PF party has expelled Killer Zivhu from the ruling party with immediate effect.
The decision to fire the Chivi South legislator and businessman was announced at the ruling party's Politburo meeting on Wednesday in Harare.
Zivhu's political career has been hanging by a thread after the ruling party in Masvingo province recommended his expulsion citing treacherous behaviour.
Now that the Politburo has upheld the decision to fire Zivhu, he automatically ceases to be the ruling party legislator for Chivi South, necessitating a by-election.
Zivhu had previously snubbed efforts by his Masvingo province to drag him to a hearing.
The party also complained that despite repeated warnings, he "continued with his treacherous behaviour even after the prohibition order by using the social media to push for a meeting between First Lady Amai Auxillia Mnangagwa and MDC-Alliance leader Mr Nelson Chamisa's wife Sithokozile."
The controversial Chivi South legislator stood accused of violating party rules via social media platforms such as WhatsApp and Twitter where he allegedly said he was going to push for dialogue between President Mnangagwa and Mr Chamisa.
Zivhu is also accused of having initiated the process of collecting signatures for people in support of his initiative for dialogue between President Mnangagwa and the MDC-Alliance leader.
Meanwhile, Zivhu has blamed his sacking on unnamed politburo official who he says owes him US$1.5 million.
He added that he reported the official to the Zimbabwe Anti-Corruption Commission (ZACC) in an effort to recover his money and this has ultimately led to his sacking. Said Zivhu:
"My effort to recover 1.5 million USD from the most powerful Politburo member yandidzingisa (led to my sacking). I reported him to ZACC and I was about to give them evidence. The Chamisa story is just a cooked one. The man was so vicious in the Politburo meeting today to make sure ndadzingwa (that I was fired)."
"I will remain a Zanu pf member by heart and support the President on his vision 2030. I will not stand as Independent whatever comes. I love Zanu pf the people in my constituency will forever cherish my work."
More details to follow…
– Zimbabwe Voice/Pindula