Dumiso Dabengwa Was Poisoned By The Same People Who Poisoned Chiwenga, Top Aide Claims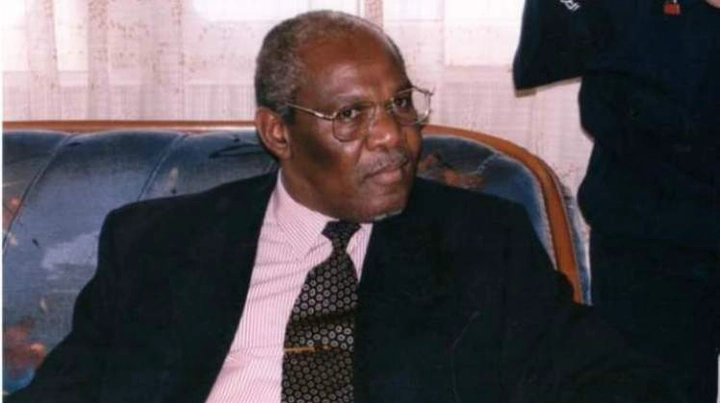 Mthwakazi Liberation Organisation Leader Paul Siwela who was a top aide to the late Dumiso Dabengwa has sensationally alleged that the late national hero was poisoned during the November 2017 coup that ended 37 years of Robert Mugabe's rule.
According to Siwela, who worked close to Dabengwa in the revival of ZAPU, before going Mthwakazi way, Dabengwa was poisoned by the same group of people who also poisoned ailing Vice President Constantino Chiwenga.
Posting on Facebook siwela said, "I can not resist the feeling that our national hero cde Dumiso Dabengwa was poisoned either towards , during or immediately after the 17th November 2017 military coup in Zimbabwe that toppled the long time dictator Robert Mugabe from power. The same person or group of persons is the same that poisoned Gen Constatino Chiwenga."
Dabengwa was buried in Ntabazinduma after snubbing heroes acre burial.
Siwela further claimed that Joana Mafuyane the wife of the late Father Zimbabwe Joshua Nkomo was also poisoned for revealing that former First Lady Grace Mugabe was a daughter to Stephen Nkomo.
"Mrs Joana Nkomo, nee Mafuyana was also poisoned for revealing that Mrs Grace Ntombizodwa Mugabe was the daughter of cde Stephen Jeqe Nyongolo Nkomo, the young brother to cde Joshua Nyongolo Nkomo and so was Maurice Nyagumbo and many others in zanupf. The next guys who need to be very careful is Obert Moses Mpofu and Jacob Mudenda and one of the two may not be successful. Watch this space."
The Nkomo family is yet to respond to the allegations.