Miss Gay South Africa Crowned
Sowetan|Candice Sifiso Nkosi and Belinda Qaqamba Ka-Fassie were crowned 2019 Miss Gay South Africa and Miss Drag SA at the weekend.
Both committed to fighting for the rights of the lesbian, gay, bisexual, transgender and queer (LGBTQ+) community Nkosi, from Tsakane on the East Rand, took the crown at a pageant held at Mbombela Civic Centre in Nelspruit on Saturday evening. Ka-Fassie emerged victorious in Pretoria on Friday night.
The 32-year-old Nkosi, who is studying towards a national diploma in public administration, said: "Of course, I am exited to have been crowned Miss Gay SA 2019. The competition was tough. "I'm looking forward to reaching out to the public through charity work. I look forward to using the platform to advocate for the pink nation [LGBTQ community]. As gay people, we have our rights as recognised by the constitution, but our rights are not respected and accepted by society," said Nkosi.
Director of Miss Gay South Africa Alfred Twirl said the pageant has been an amazing journey that continues to embrace the pink nation and its culture.
"We started the pageant in 2017 with less than 50 entries but we have grown over the years through sponsorship and support from our social media pages," said Twirl. "This year we had six finalists and they all did exceptionally well, which made it very intense for the judges." Ka-Fassie, 24, who hails from Elands Bay in the Western Cape, said her goal was to start positive national dialogues around homophobia and transphobia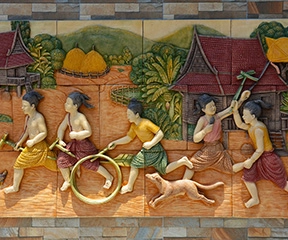 "I want to do this because we still face a lot of discrimination and hate crimes as gay and lesbian people," said Ka-Fassie. Ka-Fassie said she was passionate about doing community work. She is studying towards a degree in education at Stellenbosch University and wants to work as a researcher in education. "I believe in building and motivating young people and I encourage our youth to take education and learning seriously," Ka-Fassie said. Director and founder of Miss Drag SA Enigma von Hamburg said: "We are excited that the platform of creating awareness has been received so well thus far, but we feel that there is still a long way to go for our people to be able to understand, tolerate and accept the lesbian, gay, bisexual, transgender and intersex community." Both the pageants were facilitated online where the contestants where selected according to their performance on tasks given to them individually.