Striking Doctors Offered Land To Return To Work
The Minister of State for Manicaland  Province, Ellen Gwaradzimba, has offered land to striking doctors as an incentive for them to return to work.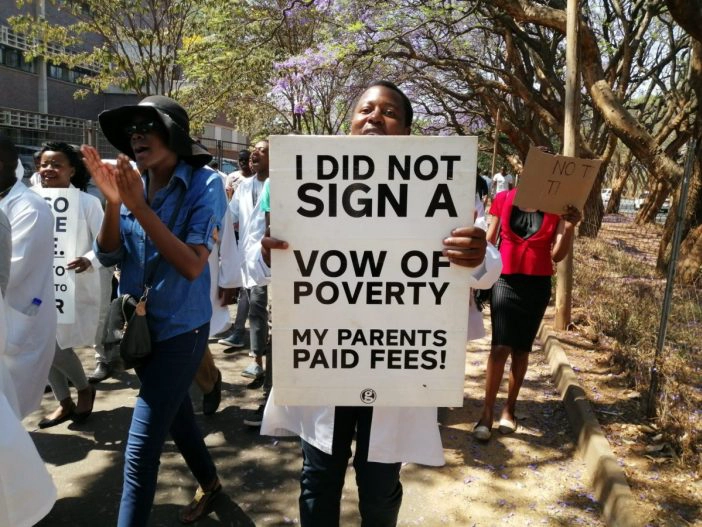 Addressing a huge gathering at the official unveiling of 10 state-of-art-buses from transport magnet Isau Mupfumi, under the Zupco programme at a colourful ceremony in Mutare last Saturday, Gwaradzimba said her office was offering the striking doctors land as an incentive.
"I invited the doctors to my office and asked them why they were on strike yet people are dying in hospitals," she said.
"I told them that a salary will never be enough. I told them that they should apply for land. I am going to give them 10 hectares each if they are interested," Gwaradzimba said.
"The situation is bad in the hospitals and; we are pleading with the doctors to have a heart and return to work," she added.
Gwaradzimba urged the doctors to approach the Mines ministry and acquire gold claims.
"These are some of the programmes where doctors can benefit in as far as incentives are concerned. This is another good way of empowering our doctors," Gwaradzimba said.
The situation at the country's major public hospitals has deteriorated to alarming levels.
Most wards are virtually empty and patients are being turned away in droves.
The Labour Court has ruled against the industrial action, but the doctors have remained adamant, saying they were financially incapacitated and could not go back to work.-zimmorningpost