Husband Thoroughly Beats Wife For Taking Too Long To Come To The Bedroom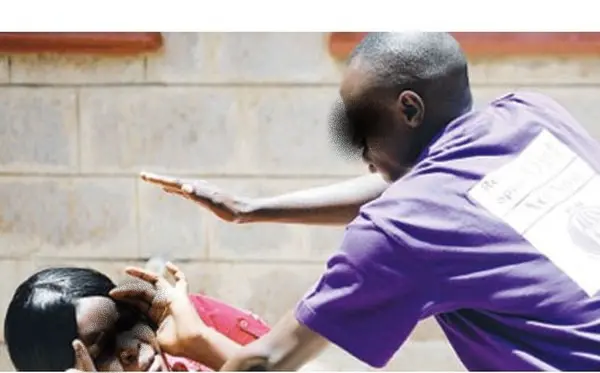 BLESSING Ruwocha (30) from Mzilikazi suburb couldn't escape the wrath of her husband Promise Newanji (34) last week when she failed to walk fast to their bedroom where Newanji was anxiously waiting to have se_x with her.
Ruwocha who was men_struating on the day in question said she was not feeling well due to stomach cramps that she was nursing and had spent most of her day with her neighbour next door.
"When I went back home I found him cooking. When I tried to make a conversation with him he seemed angry and didn't want to talk to me," said Ruwocha.
She said her husband told her that she was not happy that he didn't find her home when he got back from work around 5.30pm. He was also furiated by the fact that he had to be the one cooking.
"He then left me where I was standing and went to our bedroom. He called me to go and join him inside our bedroom.
"I couldn't go immediately because of the stomach cramps that I was feeling so I took time to go to him," said Ruwocha.
This angered Newanji who thought his wife was defying him in their home.
"When I got there, he suddenly jumped on my shoulders and slapped me thrice on my face before proceeding to bash my whole body. He grabbed my neck and started strangling me before he finally let me go," said Ruwocha.
Ruwocha said she didn't sustain any injuries but felt pain all over her body. She revealed that her husband was now used to beating her up most of the times.
"This was not the first time he was abusing me. He started long ago but would quickly apologise and I would forgive him. So I reported him this time," she added.
He appeared before Bulawayo Magistrate Lenia Khumalo at Tredgold court and was found guilty as charged. He was sentenced to pay a fine of $300 by 30 March or face 30 days of imprisonment.
— BMetro