South Africa Serious About Its Citizens In China Dispatches 151 Soldiers To Wuhan To Rescue Them From Coronavirus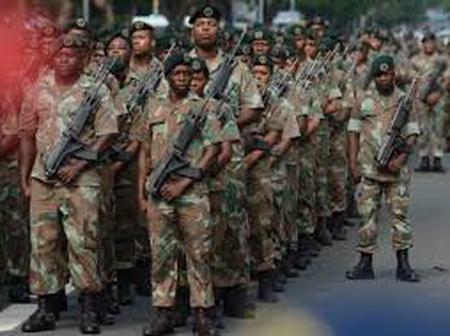 South African's President Cyril Ramaphosa saw of the team today being Tuesday evening which will be repatriating the South Africans who are still trapped in Wuhan, China.
On the 28 of February President Ramaphosa wrote in the letter, wrote a later stating that the soldiers would assist the departments of international relations and cooperation and health with the repatriation of the South Africans.
Over 184 South Africans has indicated interests to return back to South Africa from Wuhan, China among them include teachers and other professionals currently working in Wuhan China but about 7 other South Africans have decided to stay in the city even after efforts to bring them back to South Africa.
Recall that te outbreak was first identified in Wuhan, Hubei, China in December 2019,
As of 10 March 2020, over 118,000 cases have been confirmed globally, of which 5,800 were classified as serious. More than 115 countries and territories have been affected, with major outbreaks in central China, Italy, South korea and Iran. More than 4,200 people have died: more than 3,100 in China and over 1,000 in other countries. More than 64,000 people have recovered