ESwatini Cries Over South Africa's Closure Of Borders Without Consultation
Correspondent|President Cyril Ramaphosa's announcement to close most border crossings has been met with disappointment from neighbouring ESwatini.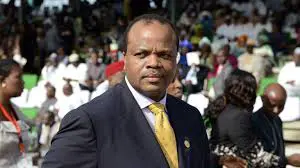 While South Africans commend the move, giving credit to the president for acting swiftly at a time that needs decisiveness, the countries bordering the rainbow nation, however, seem to be taking a major economic blow from the border closures.
ESwatini, a country surrounded by South Africa, an MP questioned the strength of the relationship between the kingdom and South Africa. The MP voiced his concern over the inconsiderate closing of borders without giving warning.
The kingdom of eSwatini has hundreds of students studying in South Africa and the issue of their safety was also raised in parliament. It was suggested by one parliamentarian that all emaSwati studying in South Africa should be brought home by the authorities.
Some emaSwati travel to SA for medical reasons as the kingdom lacks certain medical facilities and professionals. These people are at a great risk because their physical livelihood depends on travelling to the Republic. Business is also at a limbo in the constitutional kingdom as emaSwati employed in the Republic are not able to attend work. Retailers in the kingdom are also devastated because some of them stock up in SA where prices are more reasonable.
Those living close to the borders are suffering from hunger as they rely on getting cheap food from neighboring SA. Mealie-meal, a staple food among emaSwati, is no longer accessible to them at the affordable price they are used to and they might have to start making their own.
Between the Gege, Sicunusa and Nsalitje borders, which are all trapped in SA, there are about 14, 000 travellers crossing on a daily basis. Most of these are businesspeople that have employees counting on their success for survival.
Travel is a fundamental freedom enshrined in the constitutional values that SA stands for. It will be interesting to see how national security stands side-by-side with virtues like compassion and empathy. How will these be balanced? How can SA nurse itself back to health without breastfeeding? We'll just have to see how it all plays out, won't we?